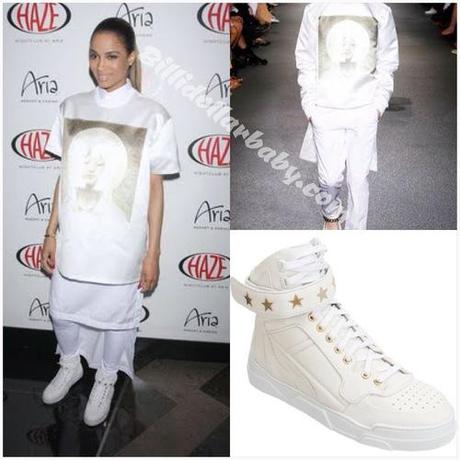 Ciara wearing Givenchy at Club Haze
at the Aria Hotel and Casino 3/28

in Las Vegas

Ciara performed at Club Haze in Las Vegas Thursday night.  She was inspired by Givenchy's Spring/Summer 2013 Menswear Collection since she wore the entire runway look minus the sandals.  She finished the look off with a pair of white Givenchy Star Strap High Top Sneakers ($720).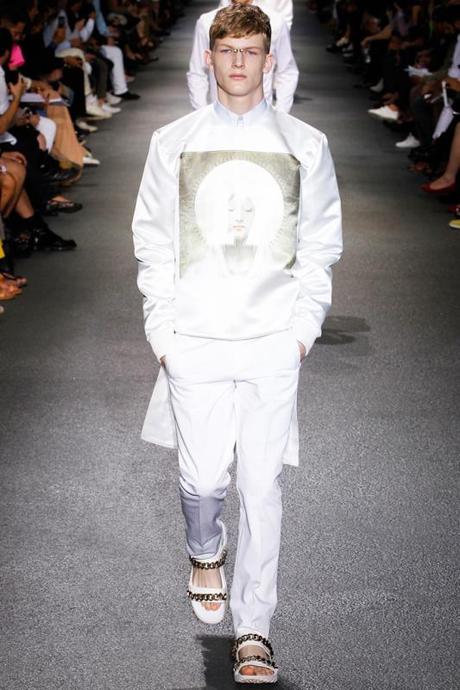 Lebron James wore the same shirt in a dffierent material - Givenchy White Hait 17 Madonna Print Cotton T-Shirt ($545) a few days ago on Instagram.