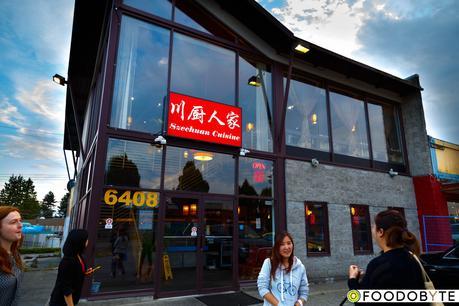 Here to sacrifice our waistlines for you, the Chopstick Fest crew is hitting up Chuan Chu Ren Jia! … so thankful for English description of what they serve. But even so, I wouldn't necessarily stop here if I was driving by. It's not exactly sketch, but you just wouldn't expect a restaurant like this in Burnaby along Kingsway. That's the great thing about Chopstick Fest though: experiencing new dishes at great restaurants.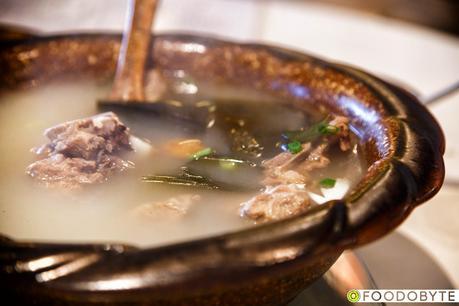 Some of us were running a little bit late, so the early birds had the sit and stare at the dishes as came one after the other. Talk about food blogger etiquette… Hungry, I decided to sneak some broth into my bowl because it would be hard to tell in a photograph that it's been partially eaten. Thankfully, the rest of our party arrived just as I scooped one spoon.
This was a simple pork bone soup with some seaweed. It was very light in flavor – a nice way to warm up our stomachs for the rest of the dishes. Sorta like jogging before a sprint.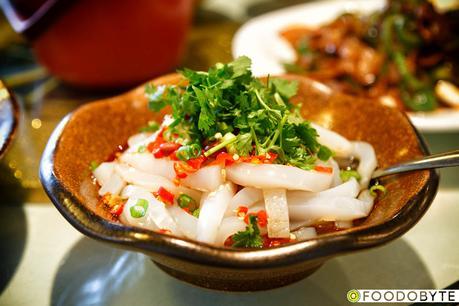 The Clear Noodles in Chilli Sauce was a little difficult to eat since the noodles broke upon chopstick clampage.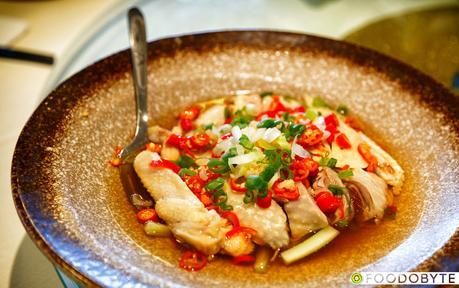 HIIIIIYAH! Kung Pao Chicken :) Most of the chilli seeds were removed, so it's not as hot as it looks. The chicken was served chilled so the meat was smooth and had more of a chew to it.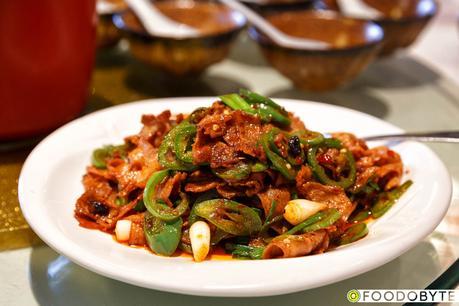 Similar to the chicken, the Sautéed Pork with Chilli Pepper had a little bit of heat. Simply made, and went great with white rice.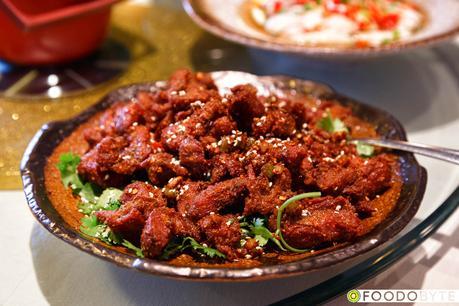 I felt like I was teleported to the Richmond Night Market when the Grilled Lamb with Cumin was served. Except the meat wasn't on a stick. It had the right amount of cumin, unlike many of the stands at the night market.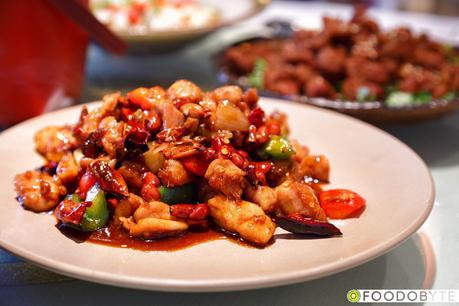 The Sautéed Free Range Chicken with Chilli used the waxy type of chilli that tends to numb your tongue. I avoided gnawing of those peppers, but the flavor was still present and pleasant. Again, not overly heaty.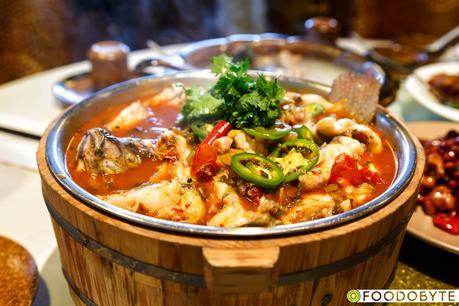 Finally, the last dish was the Braised Fish with Hot Sauce. The fish was well-cooked, not dry. Don't let it sit too long because it'll toughen up and soak up more salt. Like many of the other dishes, there was a good level of spice. And I think that's what I enjoyed most about this restaurant. Many Szechaun restaurants go over the top inferno, but this place gives just enough to make you sweat a little without setting your mouth on fire.
To learn more about Chopstick Fest that's starting October 15th, check out www.chopstickfest.com. Think Dine Out Vancouver, but showcasing Chinese cuisine.
Disclaimer: the meal was complementary, but all opinions are my own.

to eat / to recommend
---