I love to watch Christmas movies because they are full of life and happiness filled with lot of Christmas decorations. After all, it's the season of spreading joy.  I have already started watching the new Christmas movies available on Netflix.
Also, I have re-watched some of my favorite ones.  If you want to know, then don't forget to read the below two posts which include the feel-good Christmas movies that you can see again. I have mentioned it on my blog that suggests these movies are worth re-watching.
Apart from them, check out the below Christmas movies to watch that are perfect to binge-watch with a cup of coffee in this breezy winter to get you in the Xmas spirit.
1) Christmas Chronicles- Part 1 & 2
This is one of my favorite Christmas movies which I watch every year. Both the parts are entertaining and filled with Christmas vibes.  There is not a single dull moment in both movies and it just makes you engrossed from the start.
Santa's fantasy world is charismatic and the story is beautiful. This Christmas movies for kids will be loved by adults too. The cinematography is brilliant and I wished to be in that world.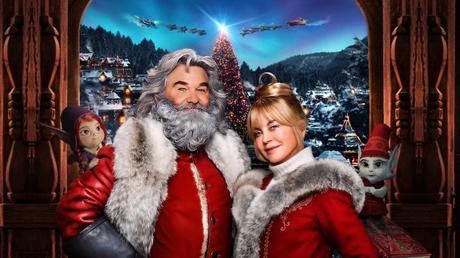 In the first part of the movie which was released in 2018, the story was about a brother Teddy and sister Kate, who decides to capture Santa on camera and when they did, they run & hide in his sleigh and soon the adventure leads to saving the Christmas on time.
The second part which was released in 2020 is about a now -teenager Kate, who is unhappy over her mom's new relationship and tries to run away. But due to a mischievous elf, she gets transported to the North Pole and reunites with Santa.  This time they need to again save Christmas or it will be canceled forever. Also, you get to watch Mrs. Claus throughout in the movie.
---
2) Love Hard
This is a new Christmas movie on Netflix 2021 which is a good watch. A perfect romantic comedy for rom-com lovers like me.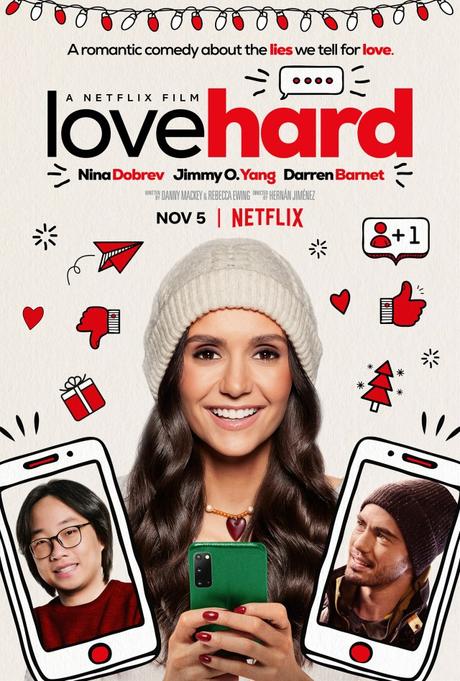 An LA writer, who has not been lucky in her love & dating life, suddenly meets the man of her dreams through a dating app. She is happy that finally her wait was worth and she decides to surprise him on Christmas by flying 3000 miles only to be shocked that she's been catfished.
Now how the story will continue and what will happen, for that you need to watch this Christmas movie.
---
3) Last Christmas
This is a one-time watch movie. I could assume what would be the climax and my guess was right.
Kate, an aspiring singer who works as an elf doesn't believe in the magic of Christmas. She doesn't have a place to stay even though her family house is in the city. She is listless and indolent, but after meeting Tom, she gradually starts loving her life again and the people around her.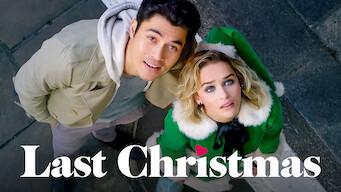 I loved this unforgettable song 'Last Christmas' because of its beautiful lyrics and soothing music. The song and the music in the movie made it worth watching.
I am naïve as I have listened to this song first time due to this movie and then came to know; oh it's a classic song by George Michael.
---
4) A Cinderella Story: Christmas Wish
It is like a Cinderella story with the backdrop of Christmas. A saccharine, cheesy teen romantic comedy Christmas movie to binge-watch this winter with your loved ones.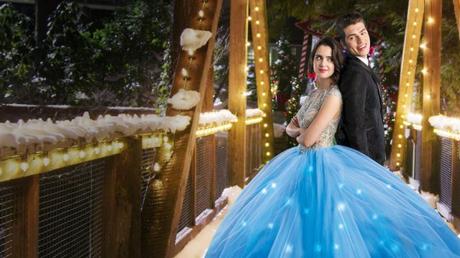 Kat, a teenager who works as elf dreams of becoming a singer, but her conniving stepmother and two nasty sisters make her dream seems impossible. However, things start changing for her when she meets the new Santa at her work.
We all love Cindrella's story and with the magic of Christmas, the story becomes even more special. Although it's clichéd, it's fun to watch.
---
5) The Princess Switch 1,2 & 3
The third installment was released yesterday and I watched it right away.  The third story focus on Fiona's character and the Christmas star. I was riveted by the magnificent décor shown in this movie.
Although I enjoyed watching all the 3 parts, I have to say my favorite is the second one- The Princess Switched Again.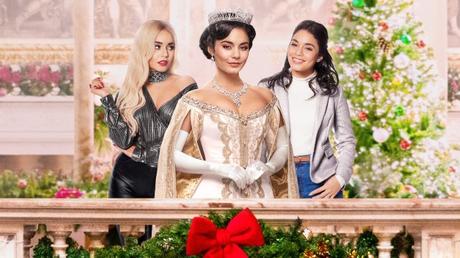 There has to be a Christmas prince/ princess movies, right? Well, a Christmas movies list cannot be completed without this, isn't it?
So here is one of the best Christmas movies based on royalty. The actress Vanessa Hudgens has done a wonderful performance by portraying 3 roles with stupendous distinct differences and accents.
---
6)  Just Another Christmas
When I read the synopsis of this movie, I had to watch it because it has one of my favorite movie tropes- Time loop.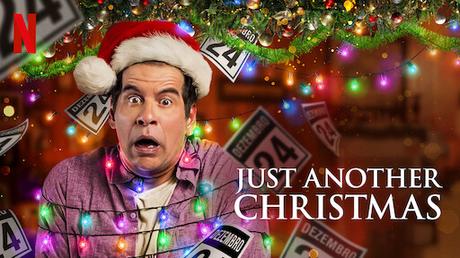 It is a Brazilian movie dubbed in English on Netflix. A family man who hates the Christmas celebration gets cursed on Christmas Eve to spend every Christmas without the memory of the whole year. It means, every time he wakes up, it's Christmas Day and he doesn't know what all happened the whole year.
This movie is brilliant with a very clear message about work-life balance, giving importance to our family, and not taking people who love us for granted.
This Christmas movie about family gives us life lessons through the main character and how we should live this ' short beautiful life' happily.
---
Is your favorite Christmas movie in this list or in my two old posts? Do let me know yours? So that I can add it to my watch-list.
Merry Christmas!!!
Need Christmas Gift Ideas? Then check out:
Customized Gift Ideas for Christmas
Christmas Gift Ideas
Wish to watch FEEL-GOOD movies? Then check out:
6 Feel-Good Movies on Netflix to Watch Right Now
Must Watch Light-Hearted (Hallmark) Movies on Netflix
5 Best Rom-Com Movies to watch on Netflix
PIN THIS POST!
*PC:Netflix