Tis the season to be jolly!!!
This year due to the current situation, I thought holiday movies won't come. But surprisingly, many are lined up to release and it is making me ecstatic as my Christmas movies list is ready.
December is one of the best months of the year because it has winter, Christmas, and holiday movies. I love to watch them because they are full of positivity and good vibes. Further, we need such zest this year, so that we have a pleasant time.
However, I always wonder why there are no Diwali or Ramadan movies based on such a concept. It would have been amazing to watch them.
Anyway, the holiday season has started and my Christmas movies list is ready.  It is available to binge-watch them on Netflix and YouTube. I have also added Holiday movies which you can watch with your family.
So are you ready to have a good time with your friends and family this season? Read on then.
1) Jingle Jangle- A Christmas Journey
It is a Netflix original film that has recently been released and is extremely good to watch. Not a regular Christmas type movie, it is different in story and storytelling. The cinematography and the toy animation were magnificent.
A joyful toymaker is betrayed by his apprentice and lose everything. Decades later, his granddaughter enters his life and shop, which brings joy and hope again in his life.
This Christmas journey is magical, emotional, musical, and unique. Don't miss this gem for the world.




Rating: 4 out of 5.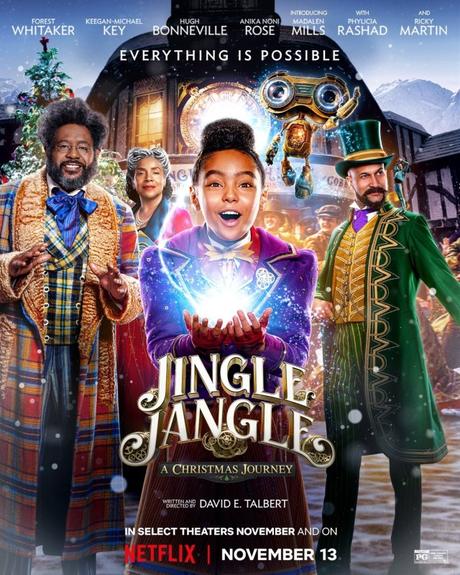 2) Midnight at the Magnolia
This 2020 holiday movie is about friendship and love. The story is predictable and common, but still refreshing in its own way.
"Midnight at the Magnolia" offers an old wine in a new attractive bottle and we love it. Two childhood friends, Jack and Maggie together host a local radio show and get the opportunity to make their show nationally syndicated. But to achieve that, they have to perform their show with their partners. However, both of their partners dump them and the only way to succeed is to fake themselves as a couple.
I loved the banter between them and the holiday vibes.  They both will melt your heart with their sweetness and performance esp. the male actor Evan Williams.




Rating: 4 out of 5.
3) Christmas Wonderland
Christmas Wonderland is a 2018 Hallmark movie that you can watch on Netflix and YouTube. Hallmark Christmas movies are always the best because there is so much decoration, that it makes us feel Christmassy.
No one can be compared to their decoration and set up as they are full of it. One of the main reasons to watch Hallmark Christmas movies is their festive vibes and the mesmerizing décor.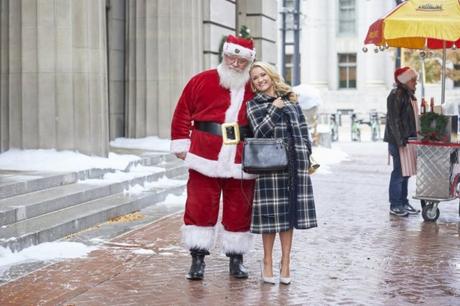 A gallery curator returns to her hometown to look after her sister's children and happens to meet again her old flame. They both together help in festive things and realized that their love still blossoms for each other.
A feel-good movie to watch with friends & family.




Rating: 3.5 out of 5.
4) Christmas Made to Order
This is another Hallmark Christmas movie released in 2018. Let me tell you about Hallmark movies, they are always light-hearted, feel-good with minimal conflict. They are not unique, but certainly high on the spirit.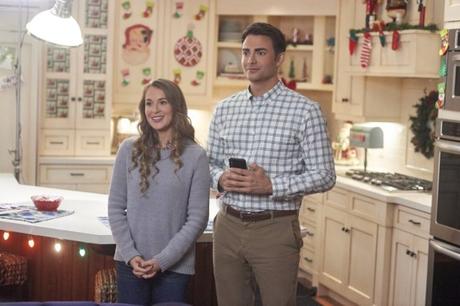 A busy architect has to host his family for Christmas and due to his work commitments, he decides to hire a holiday coordinator. The vibrant coordinator just not brings Christmas vibes but also make the family get closer.
A simple jovial Christmas movie you can't miss to watch.




Rating: 3.5 out of 5.
5) Never Kiss a Man in a Christmas Sweater
This is the 2020 Hallmark Christmas movie starring Ashley Williams and Niall Matter. I enjoy watching Ashley's movies as she is adorable and a wonderful actor.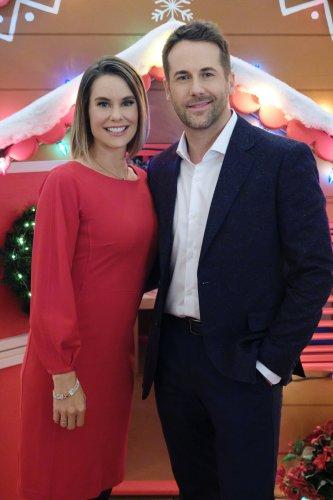 Single Mom Maggie has to celebrate Christmas alone as her daughter goes to his father's home for the celebration. Meanwhile, a stranger who is given shelter by Maggie due to some accident gives her company and discovers their growing bond.
Again a feel good christmassy movie to binge-watch.




Rating: 3.5 out of 5.
6) The Bureau of Magical Things
The Bureau of Magical Things is an Australian fantasy series released in 2018 and available on Netflix to watch now.
As the name says, it is a magical series of 20 episodes and each one is of 29 mins. Hence, one can easily binge-watch this worthy show. Kids will love the series and if you are an adult who loves to watch magical shows, then go for it.
It is fantastic and light-hearted and each episode brings some fun adventure to explore.




Rating: 4 out of 5.
---
These were some of my favourite Christmas and Holiday movies list.
But the list doesn't end here, check out another post on:
Must Watch Light-Hearted (Hallmark) Movies on Netflix
 Need Christmas Gift Ideas? Then check out:
Customized Gift Ideas for Christmas

Christmas Gift Ideas
PIN THIS POST!
---
Wish you Merry Christmas and a Happy New Year to all my readers.
*PC: Hallmark channel, Netflix & Pexels