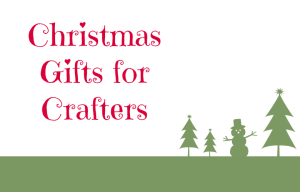 Christmas is the perfect time of year to gift the craft lover in your life a special present that they can use to further their hobby. Christmas gifts for crafters can include supplies, materials, tools, classes and other things that are great for specific crafts. No matter what type of craft the craft lover in your life does, they'll surely appreciate a Christmas gift related to their crafting hobby. Browse this list of excellent Christmas gifts for crafters to get some ideas about gifts to give this holiday season.
Supplies and Tools
Every crafter needs supplies to be able to do their craft, making a gift of supplies or tools a great idea. Pick any supply or tool that will be useful for the specific craft that they love. For example, fabric cutters would make the perfect gift for a sewer, while electronic cutters might make a great gift for someone who enjoys scrapbooking.
You can also give more general supplies that any crafter might like, such as scissors, organizers and crafting paper. Search online merchants for new supplies and tools that make crafting easy and fun.
Craft Books
Craft books and videos are the manuals for craft lovers that want to learn a new skill, or review a technique that they might have learned before. Craft books and videos will feature step-by-step guides for new crafting ideas, and beautiful pictures to go along with the instructions. Look for books with professional photos or illustrations to make the guides easier to follow and use. Craft books, videos and online craft courses and videos can also provide inspiration for new crafting ideas that a craft lover might not have thought of before. Some neat craft book and video ideas for the craft lover in your life include guides for painting, knitting, quilting, jewelry making and tailoring. Give materials that will teach a crafty person a new craft so that they can experience more types of crafting. For example, get a pattern-making book for someone that likes sewing, or a jewelry-making book for someone that likes working with metals.
Patterns
If you know that someone in your life is experimenting with sewing and tailoring, giving them new patterns this holiday season. You can find a variety of great patterns that will help a sewer create new garments and accessories. Look for patterns that are on trend  and designs for the winter months, or look ahead for spring and summer fashions to find fun, contemporary patterns. Patterns are available for dresses, well-tailored pants, skirts and shirts at fabric stores and online merchants. Get creative by also giving a new pair of scissors, or even a fabric cutter, to add to the gift to make it extra special.
Business Books For Selling Crafts
Homemade products are once again becoming very popular with the rise of online merchants specializing in selling these homemade goods and crafts. If you think that the craft lover in your life might benefit from some information about how to turn his or her crafting into a profitable endeavor, a crafting business book might be the perfect gift. There books will show any craft lover how to make crafts that will sell, and how to market and advertise their products to turn a profit.
Search for products...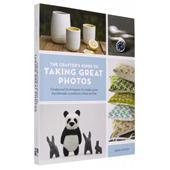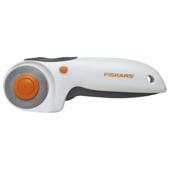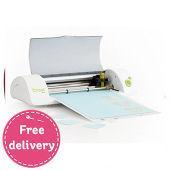 Crafters Guide to Taking Great Photos Heidi Adnums Crafters Guide to Taking Great Photos is suitable for crafters with any level of skill, from amateurs to professionals, who are looking for simple, practical photography advice to show o... Fiskars Rotary Cutter 45mm Fiskars Rotary Cutter 45mm. The new Rotary Cutter is the most accurate rotary cutter available for the quilters. It is sharper than any other tool for quilting. It enables you to cut smoothly precise... Cricut Mini Electronic Cutting Machine The Cricut Mini Electronic Cutting Machine enables you to create things you never thought you could. Whether you'd like to make cards with a personal touch, produce lovely shaped embellishments or...
£12.99

£10.99

£129.99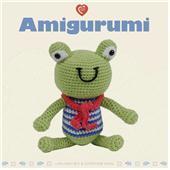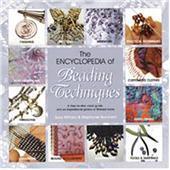 Riley Blake Fat Quarter Bundle (Chevron Medium) The Riley Blake design team has done it again with the simple and sleek Chevron fat quarter bundle! Twenty four cuts feature bold and vibrant colors in this eye-catching zigzag geometric pattern. The ... Amigurumi The craze for crocheting cute characters has swept Japan and now everyone can discover the appeal of the latest art form. Amigurumi; which literally means crocheted stuffed toy; is fast, fabulous and ... The Encyclopedia of Beading Techniques Beads have been used for decoration for centuries. Available in a huge array of colours shapes and sizes they are beautiful adaptable and easy to work with. These practical projects show how you can ...
$72.00 $57.69

£9.99

£12.99


Searching...
&storeId;&sfSearchTerm;&pageNumber;&sortOrder;&searchFieldId;&wpMode;&ppRoot;&updatedFacet;&updatedSearch;&wpPluginVersion;&facets;