03/02/2012 – by Cynthia Wright
(Editor's Note: It's been awhile, hasn't it?)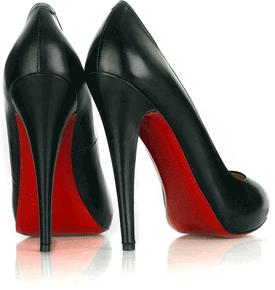 Ohhhhhh lala!
Christian Louboutin is in the papers again and this time it is not for suing someone for ripping off his "trademarked" red sole.
Apparently, Mr. Louboutin has taken his shoes to one place where the clothes won't outshine his delicious (and oh-so-pricey) heels. Why, you ask? Well, he's taken his shoes to the swanky Crazy Horse cabaret. The Paris cabaret insists that it is art and that Louboutin is their first "guest creator."
"All the sentiments can be expressed in the language of the legs, the thighs and the buttocks," he explained in a press note.
Louboutin has choreographed four routines for the show, one  involving nuns and the other a lesbian romp (which, sounds a bit ironic – perhaps, it's me).
The cheapest ticket to the show will set you back about 85 euros, along with a half of bottle of champagne and the naked ladies.