Erin is originally from Hampton, Connecticut and moved to Brewer, Maine, and Christian is from international Fall, Minnesota, and they found their love for each other on Tinder. They are a power couple who took a chance and swiped right in their busy lives. They both have a love for the outdoors and their Boston terriers (who are sooooo adorable by the way.) Their first date was a sushi and Christian new Erin was the woman he was going to marry which led to this beautiful Orland, Maine wedding.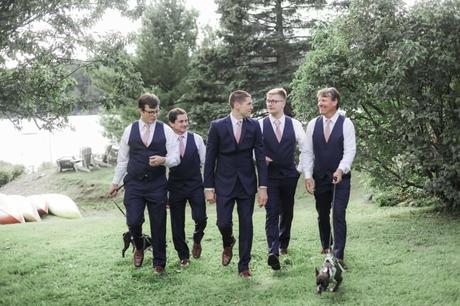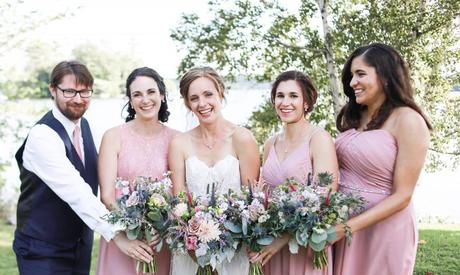 The Proposal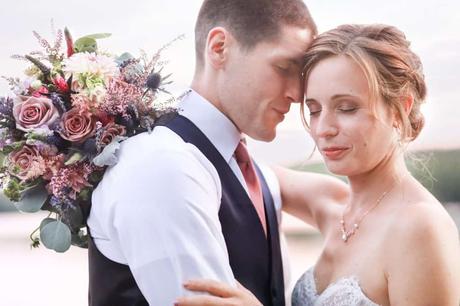 Some people spend a great part of their time planning the perfect proposal moment, while there is a lot of time and thought that goes into the perfect moment sometimes things happen when you least expect, and just that happened to Christian. The evening of the proposal Erin and Christian were walking with their dogs, talking about their life together and what things will be like. They discussed when they would like to have a wedding then Christian looked at Erin and said " I think that means we need to get engaged then. Will you marry me?" She said yes, of course. Needless to say, many of us spend a lot of time planning things in our lives and we come to find the greatest moments happen when we least expect them.
Wedding Puppies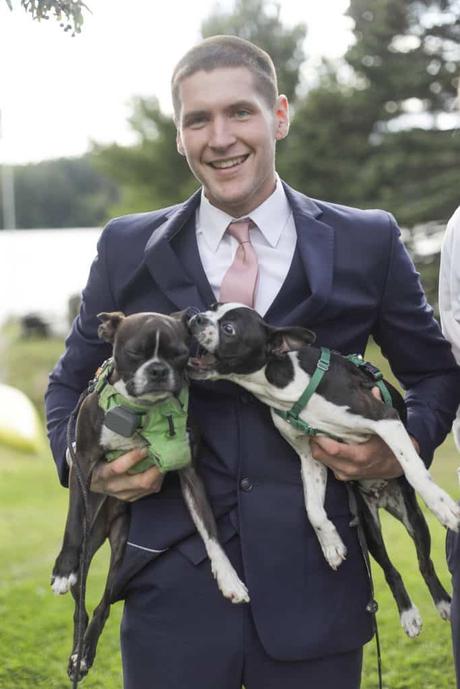 This bride and groom decided to have their two Boston terriers take part in their wedding day. This is only fitting considering they are their fur babies, and let's be honest it's always so funny to see what they do. They were so adorable and well behaved, and made for some fantastic subjects when it came to the portraits, I always love when people decide to have their fur babies join the party.
Alamoosook Lakeside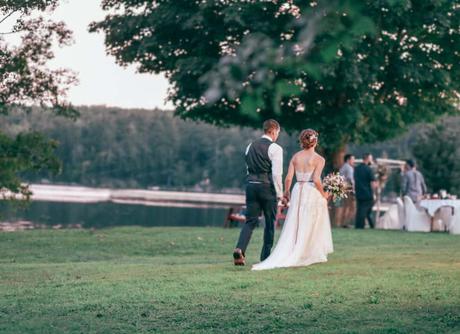 Christian and Erin decided to have their dream wedding at Alamoosook lake and what a perfect day this turned out to be. This venue had a very homey feel with huge window panes looking out onto Alamoosook lake, and with this couple and their beautiful family it was breathtaking.
Being Their Wedding Photographer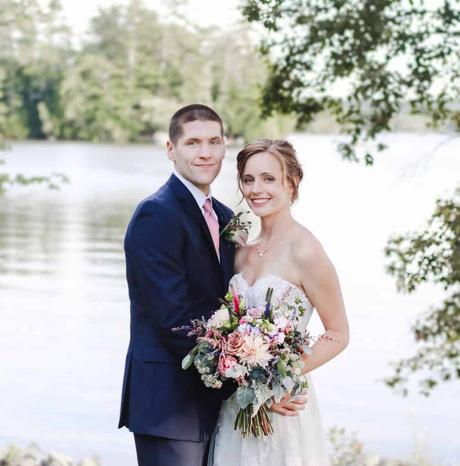 It was such an honor to be chosen to document one of the best days of their lives. The wedding was stunningly gorgeous from the greenery and sun to the stunning sunset at night. Christian and Erin, I wish you the best in your life together and can't wait to see you back for future family pictures.
D.J- Ryan Seymor (Friend)
Stationary- Hillary Graham