My cuticles have always been my #1 enemy. They just refuse to soak in lotion. I wash my hands quite a bit at work and even with lotion application, they never seem to be hydrated. So by the time that I get home, my cuticles are cracking and often times they crack and peel so badly that I do get infections. I've had this issue all my life.  And of course, it doesn't help that I use 100% pure acetone to remove my nail polishes almost every other day.
In hopes of finding a solution, I shelled out £19 and purchased the Dior nail cream after I remember a friend telling me that this was her favorite nail cream on the market (boy was she right!).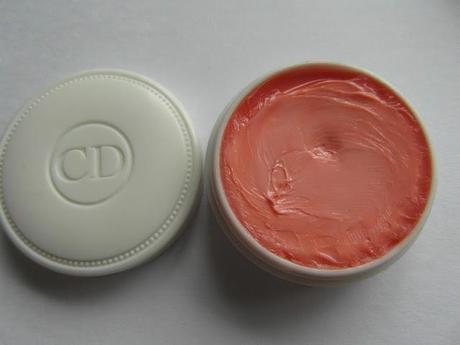 This is a 10g pot.  It came with a foil lid that you peel back to expose a coral/pink petroleum jelly like cream. It is very rich and applies clear.  It doesn't smell very nice and reminds me of the petroleum jelly that my mother use to lather her face in lol.  But the case itself is adorable and it really has improved my cuticles even with only a week's time.  This also soaks into the cuticles very quickly, unlike the oils that I find leave a mess everywhere.
Here are some other facts about this cream:
* Created in 1963 (why am I just hearing about this now? lol)
* Overnight cuticle treatment
* It also encourages nail growth
I think I may have found my HG nail cream ladies :)
Have you tried this nail cream? What are your thoughts?
Are there any other cuticle treatments that you highly recommend?