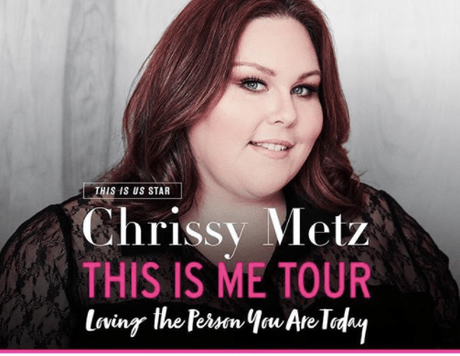 This Is Us actress Chrissy Metz, who is starring in the upcoming DeVon Franklin produced faith based film The Impossible is revealing her heartbreaking story of being abused by her stepfather as a child in her new memoir This Is Me.
In an exclusive interview in the latest Edition of PEOPLE magazine, Metz shares an excerpt of her memoir, and opens up about finding success against the odds and finally feeling beautiful.
On the abuse at the hands of her stepfather, Trigger:
"I don't remember why Trigger hit me the first time. He never punched my face. Just my body, the thing that offended him so much. He shoved me, slapped me, punched my arm. He would hit me if he thought I looked at him wrong. I remember being on the kitchen floor after he knocked me over, and I was begging to know what I did. He just shoved me hard with his foot."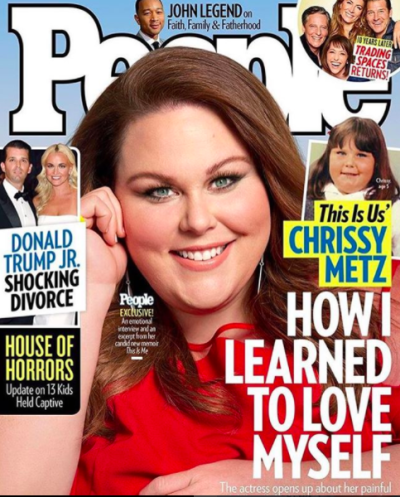 The abuse got worse when Metz became a teenager:
"When I was fourteen, Trigger began weighing me," writes Metz. "He'd get the scale from the bathroom and clang it hard on the kitchen floor. 'Well, get on the damn thing!' Trigger would yell. 'This is what you need to know.' "
 "He sat in a chair next to the scale as I got on. 'Good God almighty!' he yelled every single time. The number then was about 140 or 130. Most of my friends weighed about ninety pounds. 'Why are you getting fatter?' he demanded. I look at pictures of me from that time, and I would be so fine with being that size now. But I thought I was gigantic. By then the beating had escalated. One time he hit me, and I looked right in his face. If I had a gun, I thought, I would shoot you," she writes.Metz writes she and Trigger are now in a positive place. "We have a relationship now," says Metz. "I do love him and I do care about him."
Now happy and living her dream, the star says she has no regrets about her past suffering. "We all go through stuff. But I truly believe that everything that happened to me, happened for me. [I've learned] some beautiful lessons."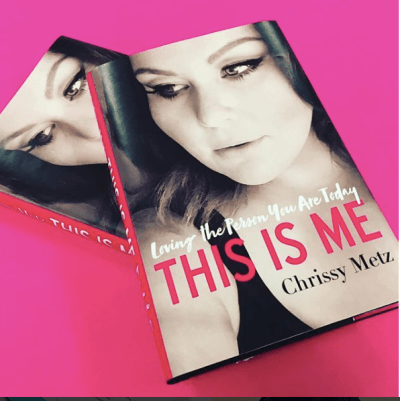 Chrissy's memoir 'This Is Me: Loving The Person You Are Today'  will be released March 27th.
Pick up Metz's People cover on newsstands this Friday.