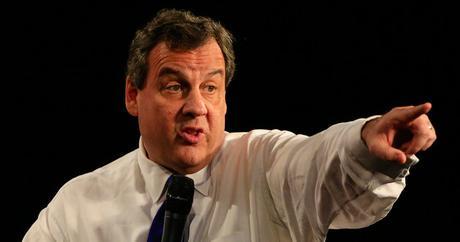 New Jersey Gov. Chris Christie (R) vetoed a bill that would have required convicted domestic abusers to surrender their guns. He advocates arming domestic violence victims.

" width="580" />


Huffington Post




Republican presidential candidate and New Jersey Gov. Chris Christie

vetoed a bill

on Monday that would have strengthened mechanisms for removing guns from domestic violence abusers.




Under existing state law, individuals convicted of domestic violence or subject to a final restraining order are barred from possessing or buying guns. However, the law doesn't require that offenders actually surrender the firearms they own, which makes the ban challenging to enforce. The proposed legislation would have required those prohibited from owning guns to turn them over to law enforcement or sell them within a short period of time.

State Assemblywoman Gabriela M. Mosquera, a Democrat who sponsored the bill, told The Huffington Post she was at a loss for words about Christie's veto.

"The purpose of this bill is very clear, it just gives the courts the mechanism to ensure that those who are convicted of domestic violence, if they have firearms in the home, that those are taken away," she said. "This bill is about protecting the victims of domestic violence. It's common sense, and I'm very disappointed that the governor didn't see it the same way."