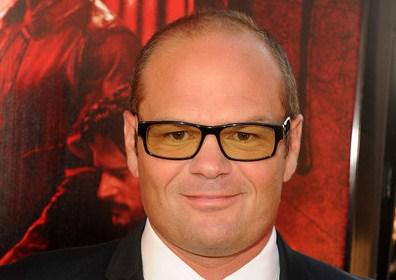 Chris Bauer (Andy Bellefleur) is headed to Hawaii. The actor is set to guest star on the CBS series Hawaii Five-O. Lead by actors Alex O'Loughlin and Daniel Dae Kim, the show's second season is turning out to be full of well known guest stars with Bauer being the latest to join.  According to the New York Times blog Vulture, he will play the manager of an oil rig:
"He'll play the manager of an off-shore oil rig who finds himself coming face-to-face with Danny and McGarrett when one of his men is murdered."
No word on when his episode is slated to air as of yet. But we'll update the article when we have more information. Set your DVRs Truebies because something tells be this is going to be a good one!
Source: Vulture- "A True Blood Star will Vacation on Hawaii Five-O"
Image Credit: Kevin Winter, Getty Images