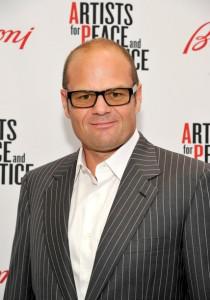 True Blood's Chris Bauer is scheduled to appear in Columbus and Amsterdam Benefit Reading on Friday, August 17 and is also going to serve as chair for the 2012 Annual Appeal for the Bay Street Theater.
Read more below:
Scott Adsit, Chris Bauer, Edie Falco, Dayle Reyfel, and Kyra Sedgwick will star in a benefit staged reading of Drama Desk Award winner and Emmy nominee Eugene Pack's new comedy, Columbus and Amsterdam, which will take place Friday, August 17 at 8pm at East Hampton's Guild Hall, 158 Main Street. Bob Balaban directs.
The evening benefits Guild Hall and The Felix Organization/Adoptees For Children whose mission is to enrich the lives of children growing up in the foster care system.
In Columbus and Amsterdam, a chance encounter with a woman from their past inadvertently turns upside down the emotional and sexual lives of two Manhattan couples.
Also, the Bay Street Theatre has announced Chris Bauer, who is already a member of the Bay Street Theatre Board of Trustees, will be their Campaign Chair for the 2012 Annual Appeal. The Annual Appeal is used to raise funds to help support the theatre's Educational Programs which could not exist otherwise through ticket sales alone.
Says Bauer, "After encountering the audiences of Bay Street during the run of 'Romance', I jumped at the opportunity to return their support, generosity, and discerning attention by serving on the board. As a resident of Sag Harbor, I know what a special place it is, and as a performer on the Bay Street stage, I know what a privilege it is to serve our faithful audience, local and visitor alike."
source: broadwayworld.com
source: longisland.broadwayworld.com