FirstLadyB: Christian Millennial Blog Covering Entertainment, Lifestyle & Pop Culture
The choirmaster himself, Ricky Dillard has signed a new record deal with Motown Gospel, and is prepping to bless us with a LIVE album!
Known for his skillful directing and inimitable presentation marked by high energy, acrobatics and charisma, the 3-time GRAMMY® nominee will record his Motown Gospel debut album, along with his unparalleled choir, New G, live in Chicago on Saturday, September 28, 2019 beginning at 2:00PM at Haven of Rest Missionary Baptist Church.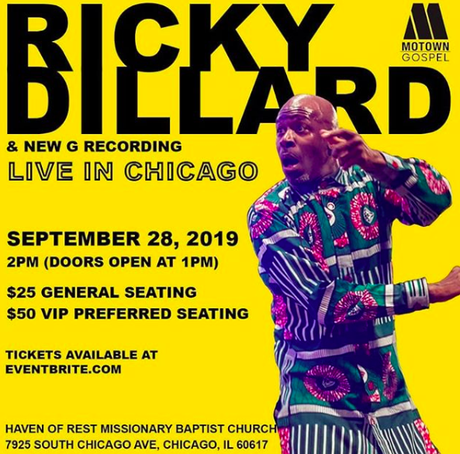 "I'm so excited to be partnering with such an iconic and progressive label as Motown Gospel for this next chapter and level of my assignment. Throughout my career, I've been very fortunate, as I have been associated with many great people and a participant of many great events. Motown is certainly one of the world's most known brands, and their people are some of the world's best," said Ricky Dillard.