ChristianNews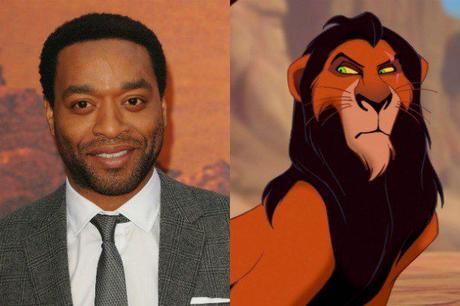 Oscar nominated actor,  Chiwetel Ejiofor is in talks to voice the character of Scar,  in Disney's live-action reimagining of its classic, The Lion King, according to the The Hollywood Reporter.
The live-action reimagining already has  a stellar voice cast of Donald Glover as Simba, the young lion who would be king, and James Earl Jones as his father, Mufasa, and also lending their voices are Seth Rogen, Billy Eichner and John Oliver.
It should also be noted that rumors have been circulating that Beyonce is in talks to voice
Nala.
She is also reportedly going to be signing on to manage the soundtrack for the movie, which will include African-inspired music performed by the star and others.
This has not yet been officially confirmed, but was announced by TheBeyhiveTeam, which gets "exclusive" news from the singer's camp.