ChristianNews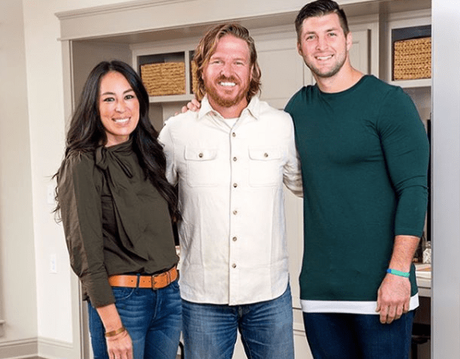 Chip & Joanna Gaines rallied their followers to help pay off the mortgage of a Fixer Upper family who appeared on the couples HGTV show.
On Tuesday's episode of Fixer Upper, the Gaines teamed up with former NFL player Tim Tebow and his foundation to design an ADA compliant home for Melissa and Jody Copp and their two sons, Calan, 9, and Lawson, 5, who are both wheelchair users, and currently living in an apartment.
A home with wheelchair accessibility would mean the world to us," says Melissa. Jody adds: "We couldn't be more grateful for what [Tim, Chip and Joanna] are going to provide for the boys — to give them true independence in their home for the first time."
The Gaines, with the help of Tebow, transforms a neglected house that's been on the market for a while, into a world class ADA compliant home for the Copp family.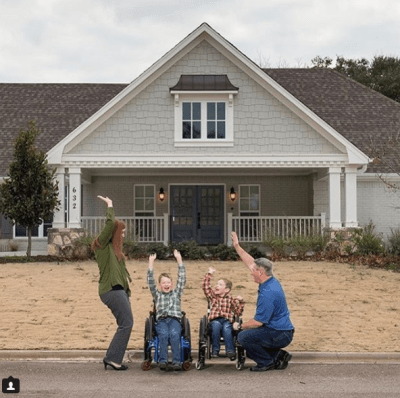 HGTV
Chip and Joanna Gaines, along with Tim Tebow's foundation, and the Make A Wish foundation surprised the boys with a wheelchair friendly backyard, and some beautiful bedrooms to name a few of the design renovations done to the families new home.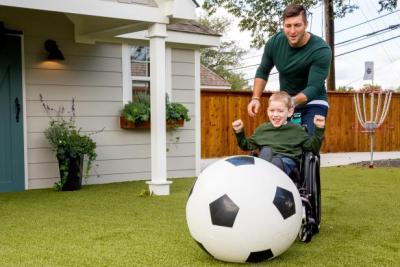 HGTV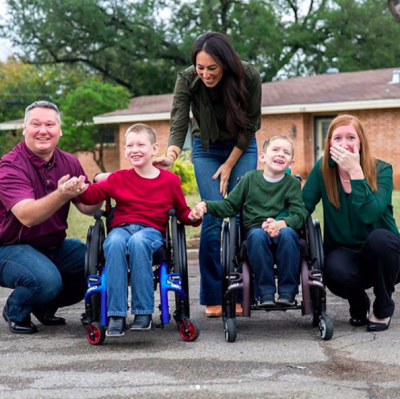 HGTV Instagram
Having a heart for God, the Gaines felt the house renovations weren't enough and took to social media to enlist the help of fans to pay off the Copp's new family home, and they did it!