Chip And Joanna Gaines May Not Be Off The Air For Long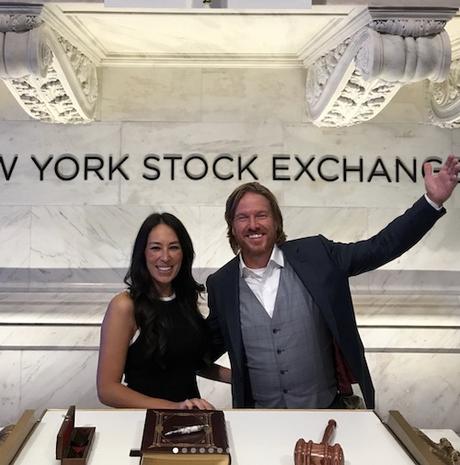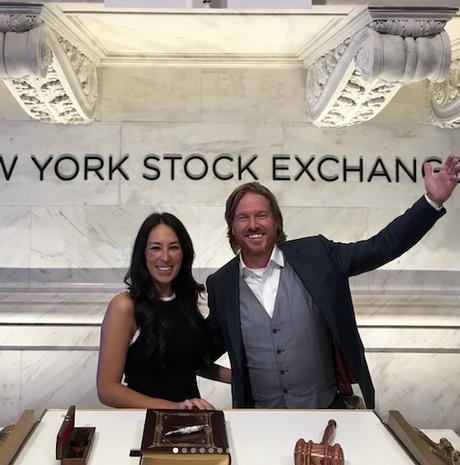 It's Black Friday, where half of us were in line at Kohl's at 5am and not above pushing an 86-year-old Memaw if it meant landing 2-for-$25 cashmere sweaters. In related news, it appears HGTV's favorite born again shiplap evangelists Chip and Joanna Gaines might be getting their hands on more cold hard cash.
Chip and Joanna may spend their Sunday's at choir practice, but Monday to Saturday have always seemed to be their time to find new ways to pimp out their sprawling Magnolia Home empire. It was just last year when the Gaineses were allegedly trying to snuff out the possibility of former clients listing their newly-gussied up houses on Airbnb. Then, word came out this year that this season of Fixer Upper would be the last, as they were going to take a breather and spend more time with their family. MMMHMM! Sounds like that "family time" is going to happen in the waiting room before an appointment with their talent agent.
It didn't take long for reports to emerge that Chip and Joanna were likely just quitting HGTV until Discovery could buy Scripps (HGTV's parent company), and lure them back with a basketful of shiplap, Benjis, and a few more home lines at Target.
Vanity Fair is sort-of confirming that their initial excuse of "family time" was a giant Texas turd. The Gaineses had reportedly been sparring with HGTV for a while. Word is Jo won't fix up your shitty Waco rowhouse-turned-McMansion unless the after shot looks like the Magnolia Home silos barfed Gaines-approved ottomans and pendant lights all over it. Hmmm…sounds like she went to the Bethenny Frankel Skewl of Skinnygirl Branding.
Scripps doesn't like playing like that unless there is some deal in place, so Chip and Joanna have been looking for a new deal. Except there is still a bit of a non-compete clause with Scripps. They can't just show up on any channel and film themselves fixing up houses. The new show has to be different, like a talk show. "Ha, good luck!" – Meredith Vieira, Bethenny, Kris Jenner, Queen Latifah.
Reps for HGTV and the Gaineses either chose to keep their yaps shut, or denied that quitting was anything but family-related.
HGTV might be eating crow over this since it appears ratings were down 7% recently, and that's been attributed to a lack of new episodes of Chip and Joanna doing their thang. The fact that their season 4 finale was the second-highest watched show on cable last quarter, and that their print magazine is killing at the newsstand, has people think the duo will get snapped up for something new ASAP. Considering how much they show up on the Today show, I woooonder where there might be room to squeeze them in?!
Pic: Instagram
Source: Chip And Joanna Gaines May Not Be Off The Air For Long
1 total views, 1 views today