China's technology sector is booming at an intensely fast pace. Many startups are seeing their 
business grow faster
 than they can hire, placing a heavy burden on those already working within the industry."The pace of Chinese internet company growth is extremely fast," Cui Meng, general manager and cofounder of data startup Goopal, 
told Reuters
. "I've been to the US and the competitive environment there isn't as intense as in China."This has led many workers to put in overtime, sleeping at their desks, on cots, or even in provided bunk beds. Many employees are encouraged to live at the office during the workweek. Lunchtime naps are generally allowed, and those who end up staying past midnight usually pass out in the office.Reuters photographer Jason Lee recently got an inside look at the phenomenon. Here's what he saw:
For companies whose employees regularly work past midnight, such as at BaishanCloud, bunk beds are provided for employees to crash in during the workweek.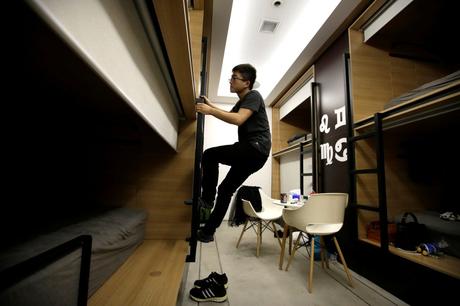 Jason Lee/Reuters
IT engineers and programmers regularly work overtime. "Actually working overtime is a very casual thing," 28-year-old programmer Xiang Shiyang told Reuters. "Because I've invested the whole of my being into this company."
Jason Lee
Some employees at RenRen Credit Management Co. sleep on provided camp beds in their office.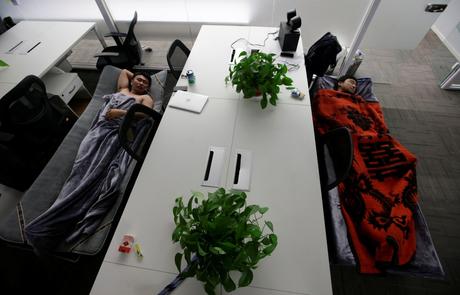 Jason Lee
Product managers grab some shut-eye in the early mornings.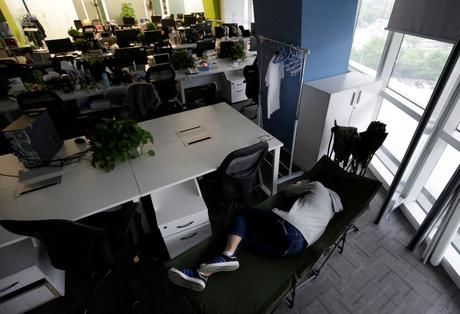 Jason Lee
Many employees would rather sleep in the office than have a long commute back home, only to come back to the office a few hours later.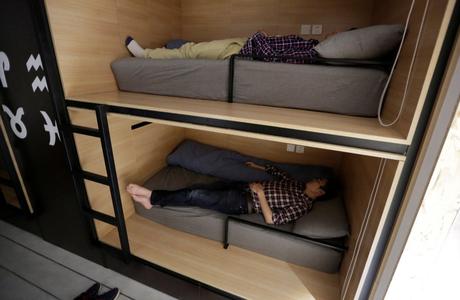 Jason Lee
If you have a friendly boss like Cui Meng, a cofounder of Goopal, then they might even tuck you in.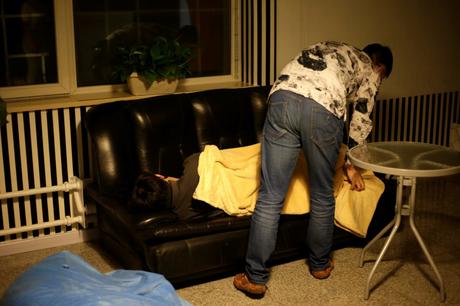 Jason Lee
Even the cofounders find time to sleep. Here, Goopal cofounder Cui Meng naps in his seat after lunch.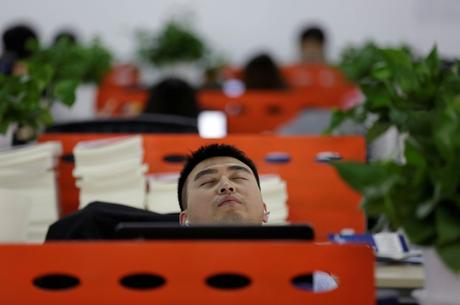 Jason Lee
Employees at Goopal are allowed to take a nap in their seats after lunch.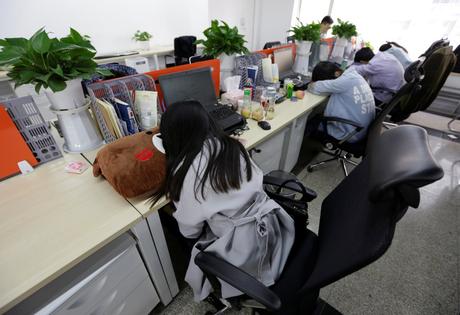 Jason Lee
When the couch is taken, a bean bag will have to do.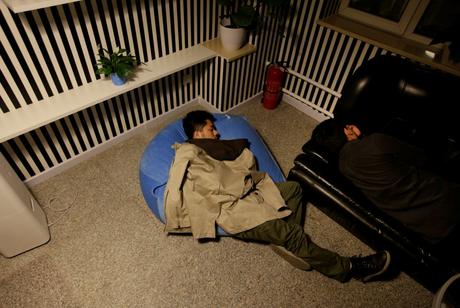 Jason Lee
Ma Zhenguo, a systems engineer at RenRen Credit Management Co., sleeps on a camp bed at the office after finishing work in the early morning.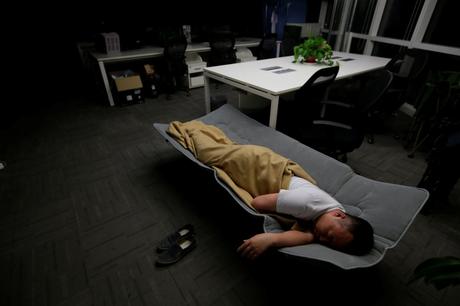 Jason Lee
Dormitories like this one are provided in the DouMiYouPin office. Here, an IT engineer rests after finishing work at midnight. According to Reuters, the writing on the wall translates to "God rewards the diligent."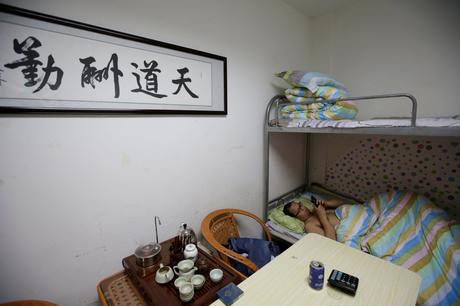 Jason Lee
Some offices are run out of apartments, such as N-Wei (Beijing) Technology Co. Ltd. Here, a programmer chats with his colleague before he heads off to bed.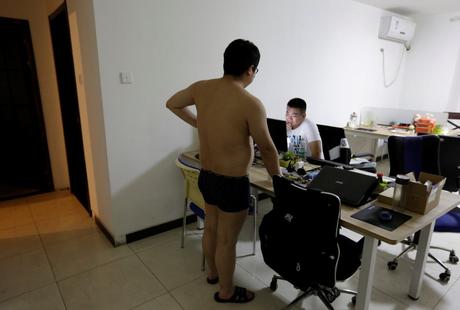 Jason Lee
Liu Zhanyu, a client manager at DouMiYouPin, told Reuters, "We have to get up at 8:30 a.m. because all our co-workers come to work at 9:30, and we wash in the same bathroom everyone uses."
Jason Lee
With so many hours in the office, meals are often shared between coworkers. Here, employees of RenRen Credit Management Co. drink and eat after finishing work past midnight.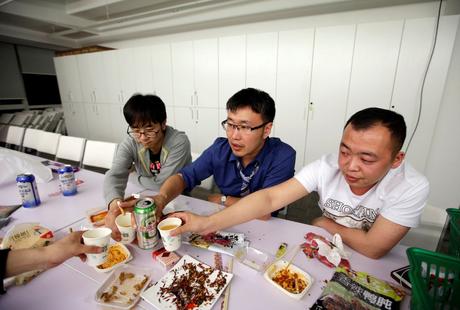 Jason Lee
A lucky few like Han Liqun, an HR manager of RenRen Credit Management Co., get to leave the office for home.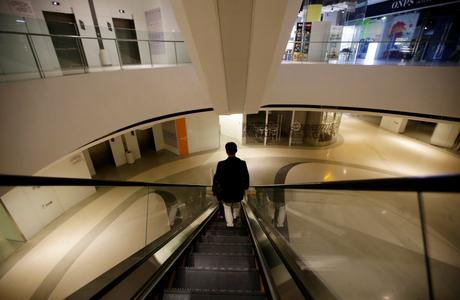 -----------
-----------------------