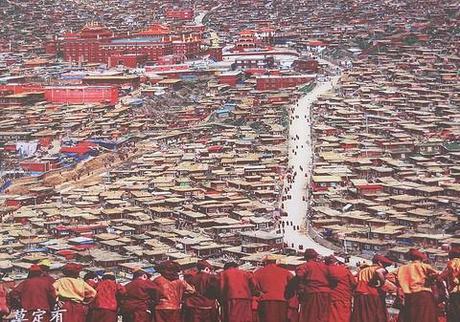 WangFuJing, Beijing. Photo credit: IvanWalsh.com, http://flic.kr/p/7HKaLC
China's booming economy has led to increased demand in a new area: mistresses for wealthy men. An entire industry has sprung up to deal with the number of newly wealthy Chinese men looking for a paramour, according to The New York Times: Dan Levin reported that police in Beijing recently moved in on a "college concubine agency" that apparently helped university students meet the sugar daddy of their dreams. There are certainly plenty of opportunities for rich men to purchase trinkets for their mistresses in China, as purveyors of luxury goods stream into the country. But the good times may not last forever: despite the boom, there are rumblings that China's economy may not escape the financial crisis hitting the rest of the world.
"Concubine culture". According to Dan Levin, the acquisition of mistresses has become commonplace among China's newly rich businessmen and government officials: "In 2007, China's top prosecutor's office said that 90 percent of the country's most senior officials felled by corruption scandals in previous years had kept mistresses." Writing in The Irish Independent, Rosemary O'Grady linked the current demand for arm candy with the older Chinese practice of taking concubines: "With a polygamous tradition in the past, the present generation of 'haves' in the booming Chinese economy seem only too willing to take on Western habits."
"In 2009, China surpassed the US as the largest auto manufacturing and consuming country in the world," said a Telegraph report.
Status symbols. A pretty young woman is not the only essential status symbol for a wealthy Chinese man about town. Writing in The Sydney Morning Herald, Jonathan Watts reported that the luxury car market is booming: "Audi sold more than 200,000 cars in China last year, nearly overtaking Germany as its biggest market. Its vehicles are the must-have status symbol for Communist cadres and government officers." Watts pointed out that sales of luxury cars have increased by 30 percent over the last six months in China, and that cars have become a symbol of the growing divide between rich and poor within the country. However, Watts also said that the demand for BMWs and Mercedes is not only fuelled by men: more women own luxury cars in China than in the US or Europe.
Dog days. The humble hound has also become an unlikely status symbol in China. "The newly wealthy are hungry for luxuries, and dogs have supplanted sports cars and jewelry as the newest status symbol," reported Bailey Johnson for CBS. A Chinese tycoon recently paid $1.5 million for a purebred Tibetan Mastiff.
Polo. According to CNN, polo is poised to become the sport du jour for China's wealthy elite, with a super-luxe new club being built in Tianjin. Back in May, The Wall Street Journal announced that Argentine shoemakers had received large orders from China for polo boots.
"As the wallets of well-to-do Chinese continue to expand, so do their children, with higher percentages of wealthy and educated families showing an increase in obesity," according to China Daily.
Baby love. The ultimate accessory for the Chinese nouveau riche? A fat child, according to China Daily. The report on the country's growing obesity problem quoted Paul French, who has written a book on China's expanding waistline:"'A fat child is almost like having a BMW, it's a display of your wealth,' French says. 'China has gone from famine to gluttony in two generations.'"
"Chinese households consume only about 35% of gross domestic product (GDP), far less than any other country," said Michael Pettis in The Wall Street Journal.