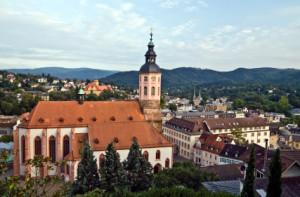 The Germans are a famously healthy lot, given to bracing outdoor pursuits such as swimming in freezing lakes and cross-country hiking, at least when they're not knocking back giant glass steins full of frothing lager at Munich's Oktoberfest, or guzzling bratwurst and hot wine at their ubiquitous and justly celebrated Christmas markets. Maybe the two tend to cancel one another out, but they certainly have a lot of fun in the process.
The spa culture in Germany is popular and thoroughly practical in a Teutonic sort of way, and far from being an indulgence for the pampered few spas are an integral part of the health service here, enjoyed by people from all walks of life from housekeepers to more frequently recognised pillars of society. It's very common for health-conscious Germans to badger their doctors and demand a few recuperative weeks in one of the country's many spa towns, free of charge.
The good news for foreign visitors to Germany is that times are getting tougher on the economic front and many grandiose spa resorts are looking for more paying guests, especially from abroad, to help shore up their dwindling resources. Beautiful Baden Baden is Germany's spa capital, so good they named it twice, and in such fabulous, chic surroundings this makes the perfect destination for a dose of the salts and some much needed rest and recuperation. The numerous cheap holiday deals you'll find online make a healthy trip to Baden Baden as easy and affordable as any other European destination.
Baden Baden has been famous since Roman times, when Emperor Caracalla came here to help with his rheumatism, when he wasn't slaughtering barbarians or members of his own family. He seems to have been hygienic even by Roman standards, with the Baths of Caracalla still attracting visitors to Rome today. In Baden Baden he built not only a private bath for himself, but also one for his soldiers and even one for his horse.
Over twenty mineral springs fed the baths, with a million litres of water each day, from deep reservoirs more than a mile below the surface. For anyone who doubts the health giving properties of mineral water bathed in and drunk at source, it's worth pointing out that Baden Baden was one of the few places in Europe to escape the dreaded Black Death in medieval times.
Baden Baden nestles in its own cosy valley, which protects it against the worst of the harsh German winter, and its elegant rococo architecture and Gallic-style cuisine create a deliciously Franco-Italian ambiance that belies its proximity to the thoroughly German Black Forest. All of the hotels here have their own private spas and this is probably the simplest and most convenient way to 'take the waters'. According to Old Blue Eyes it was the best place he ever visited, and Sinatra wasn't alone in this; Queen Victoria, Nelson Mandela and numerous other heads of state have said exactly the same thing, so they can't all be wrong.