Hi Huneybees,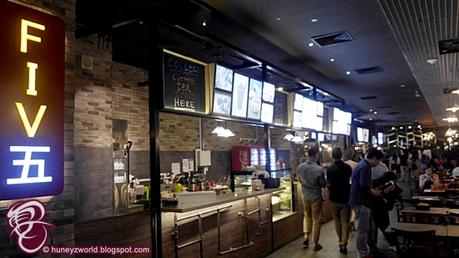 It's time for another mouth watering post in prep for celebration! If you work in the CBD, you might have seen 
Fiv五 Square

 as 1 Pickering Stre
et (Great Eastern Building). It is smacked right at the junction opposite Hong Lim Park and what I always thought was a pub seemed to have a little surprise within!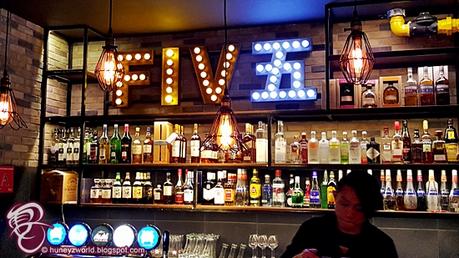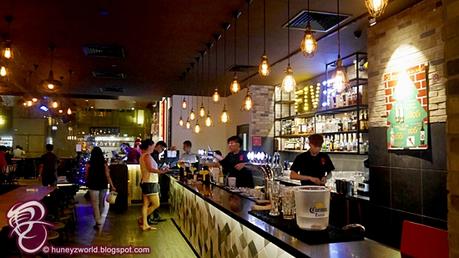 Upping the level of food court fare and marrying it with an affordable drinks bar and technology, this is a must-go place for the after-office crowd to wind down after a stressful day at work. You can find food from local flavours to western, Japanese, Korean to even Spanish dishes, all ready to cater to the CBD working executives with quick-serves and takeaways using a self-service ordering system.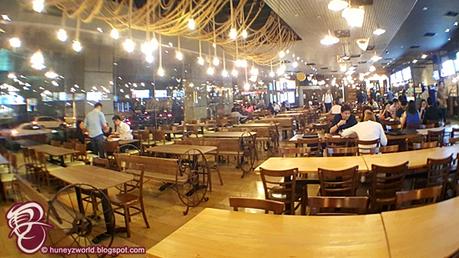 Stepping into this huge food hall which can seat 300, I'm all ready to loosen that tie and chill out in this soft, warm lighting in natural wood. Those wagon chairs are a top favorite with the crowd as it makes a good backdrop for selfies...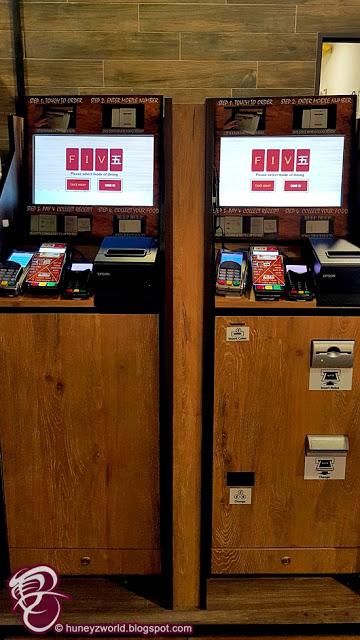 So, on to their highlight - the self-service ordering system. It is very easy with 2 machines to each store. One accepts cash whilst the other accepts NETS and credit cards. It reminds me of those Japanese restaurants, except this is food court style.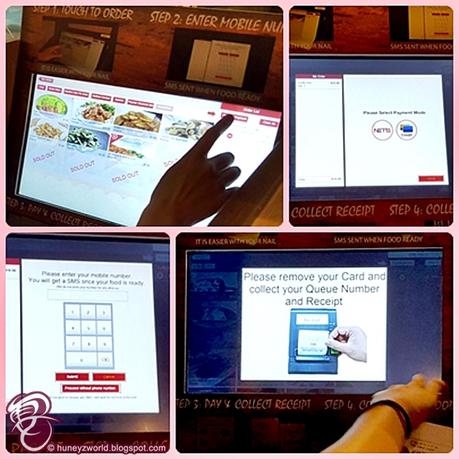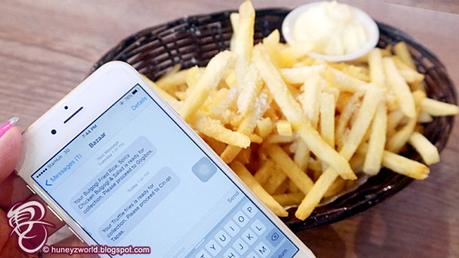 So, simple as 1,2,3. First, you pick what you want from the menu, finalise the order, then enter your mobile number, make the payment via whichever way suits you, then collect your receipt and wait for the SMS to tell you your food is ready for collection!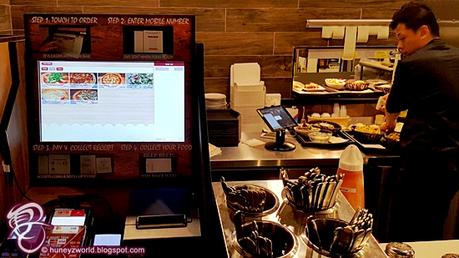 Orders are all received on an iPad from the stall side and once received, they will start concentrating on preparing your delicious meals, without having to risk contamination of the food during money collection. Also, that would allow you to spend more time with your colleagues or friends, or when in a big group, it saves the whole waiting time for everyone to decide on what to eat.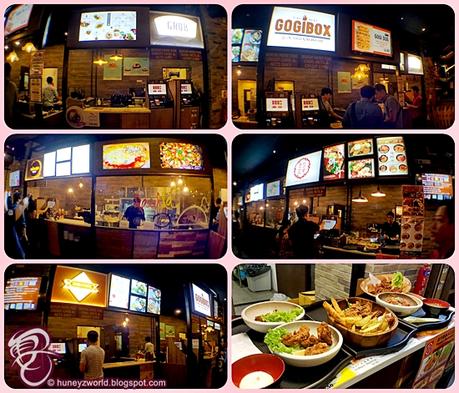 Anyhoo, food time! At the food tasting session, we were served a full table of dishes from all 5 stalls - Grub, Gogibox, Cin.go Tapas, Omnivore and Teppei Syokudo.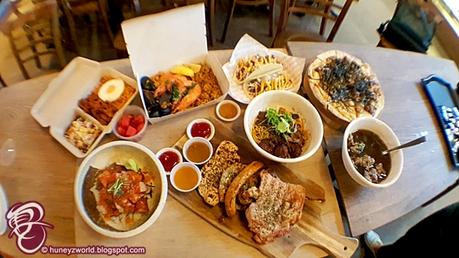 Clockwise from top-left: 
Kimchi fried rice with spicy chicken $8.50 (

Gogibox

)

Seafood paella $9.50/$12

 (

Cin.qo Tapas)

Beef tacos $6.80

 (

Gogibox

)

Teriyaki pizza $15 (

Cin.qo Tapas)

Beef noodle $8.90 (

Grub Noodle)

Pork noodle $9.90 (

Grub Noodle)

Sample platter $24.80 (

Omnivore)

Kaisendon $16 (

Teppei Syokudo)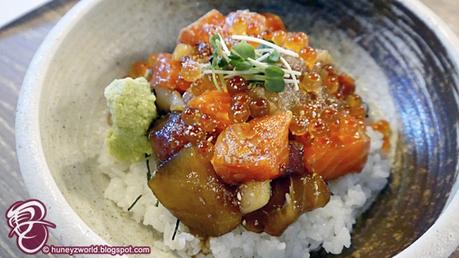 My top favorite has to be the Kaisendon. It was a just nice serving of rice paired yummylicious Maguro (Tuna), Sake (Salmon) and other sashimi chunks with a generous helping of Ikura (Salmon Roe). It makes a very refreshing dish to go with a mug of cold beer, my best way to wind down after a stress week. =)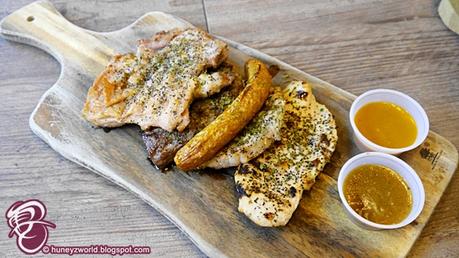 The sample platter from Omnivore is also not to be missed. I love the pairing dipping sauces that add a little sweetness to the different meat cuts. I would suggest cutting them into smaller chunks, so that you and your friends can all share and try the different flavours!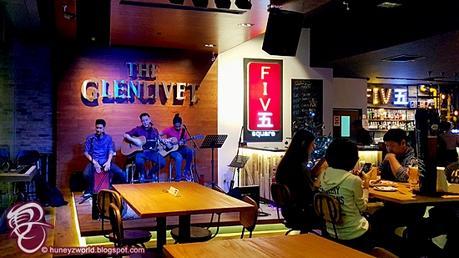 All in all, it was a great evening to be hanging out with friends and filling our tummies with scrumptious food. We were even entertained by the live bar as we dined and chilled!
Only thing I wasn't a big fan of was the part where you get to "shout" your order through the noise and telling the auntie "mai hiam" (no chilli). Though the self-service ordering system was efficient, that also seemed to be adding on to the too-much-technology-too-little-social-interaction syndrome. What you think?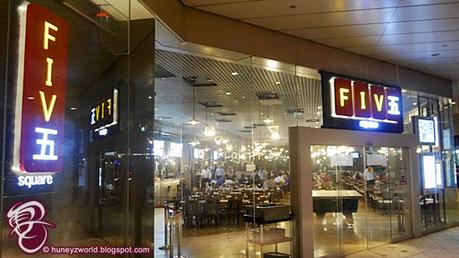 Fiv五 Square
Great Eastern Centre @ 1 Pickering Street
#01-03, Singapore 048659
Tel: +65 87980245
Parking available @ Great Eastern Building at the rate of $1.65 per hour
Operation Hours: 10am – 12am, Mondays to Saturdays
Nearest MRT: Telok Ayer / Chinatown / Clarke Quay (all about 5-minute walk away)
Website
: http://www.fivebar.sg
Facebook
: 
https://www.facebook.com/fivesquarebar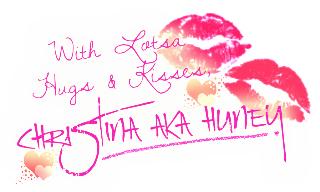 Don't forget to stay tuned to my blog / like my blog's Facebook page / follow me @huney_84 on Twitter & Instagram  for the latest updates!
http://www.huneyzworld.blogspot.com