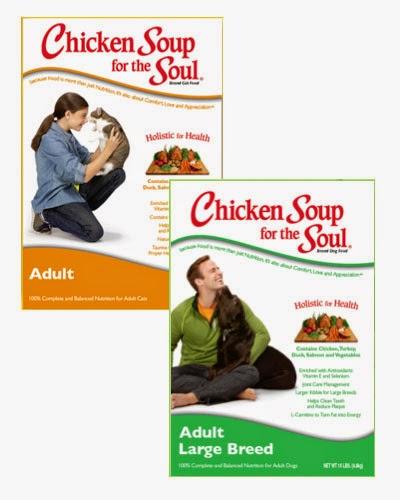 Most people are aware that Chicken Soup for the Soul publishes an inspirational line of books, but did you know that they're also in the pet business? Chicken Soup for the Soul's stories may provide comfort for people, but their pet foods provide nutritional comfort for dogs and cats!
The Adult Cat Food I received for review contains chicken, turkey, duck, salmon and vegetables! It has all sorts of vitamins, minerals and antioxidants to keep my cats healthy, and it even helps clean teeth and reduce plaque! Every pet food package also features a rescued "pet model" and its story. Chicken Soup for the Soul makes a donation in each model's honor to the shelter that helped it find its forever home.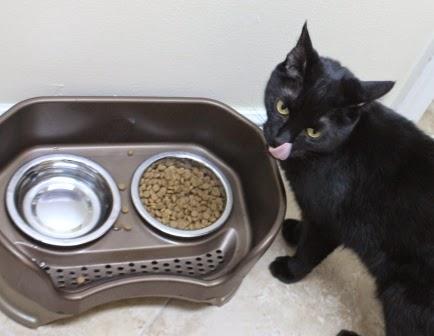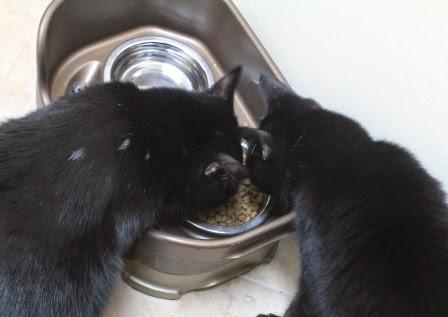 As you can see from the picture above, my cats, Jack and Bella, absolutely love their Chicken Soup for the Soul cat food. Bella is licking her little kitty lips because it's so delicious! In addition to dry cat food, you can purchase wet food, not only for adult cats, but for kittens and mature cats, too.
And if you're a dog person, Chicken Soup for the Soul hasn't forgotten you! Their dog food has been prepared with the same care and nutritional benefits as their cat food.
Each package of Chicken Soup for the Soul pet food was made "because Food is more than just Nutrition, it's also about Comfort, Love and Appreciation"! CLICK HERE to learn more about Chicken Soup for the Soul Pet Food and find a retailer near you!