The majestic, sophisticated Langham Chicago is the new top dog.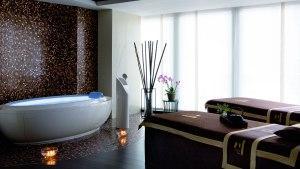 It's not easy to please all 319 million American people. In fact, it's impossible. To get even one person to call you the absolute best at anything is a pretty big deal, but to be voted the best in America based on every TripAdvisor review in the past year? That's about as big as it gets.
The Langham Chicago has done just that, coming in at the top spot in TripAdvisor's Best Luxury Hotels of 2016. The legendary hotel, which, "has everything going for it: an unbeatable location, wonderful staff, and a lot of character," was founded in 1865.
The Mies van der Rohe built tower is located right along the riverfront on North Wabash. It's just minutes from Millennium Park, Navy Pier, and the Loop – and it's just off the Magnificent Mile. The amazing location, combined with the elegant rooms, privileges, and dining options – makes the hotel one of the most well-rounded options available in the city, luxury or not.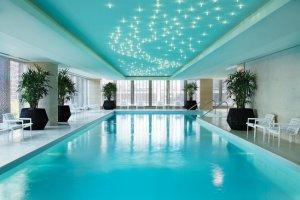 It's no surprise then that the Langham beat out several other incredibly attractive options in California, Hawaii, Las Vegas, and Chicago too.

The Waldorf Astoria Chicago on the Near North Side ranked as the 7th best, and Chicago's Four Seasons finished 12th On the overall Best Hotels in the World list, the Langham Chicago finished 25th

The hotel joins the Art Institute as the two Windy City locations to be named to the top of their respective TripAdvisor lists in recent years. The Art Institute was previously named the Best Museum in the World