Sundays are generally relaxing days. They usually consist of sleeping in, eating a grandiose breakfast, and general laziness. I like sundays for this reason as they allow for the opportunity to recharge and get psyched for a new week! Although, there are a few sundays that are an exception to this schedule as I am able to be more productive than I normally allow for.
If you find yourself in Chiang Mai on a sunday and you are interested in a new low-key adventure than I recommend checking out the Sunday Market at Thape gate. The old city of Chiang Mai is in the shape of a square and has four distinctive entrances on the north, south, west, and east gate. Thape gate is on the eastern side. The market is very distinctive and easy to find. The market takes over the entire street and goes on for blocks.
The market usually starts setting up around 4pm, but there are vendors that come earlier as well. I suggest starting to walk around at 5-6pm. This is an ideal time because there is still daylight and the amount of visitors is less busy comparatively to later hours in the evening. Be sure to arrive to the market via walking, songtao (taxi), or tuk tuk (taxi) because finding parking can be challenging.
The market features hundreds of stalls. You can find almost anything. The market comprises mostly of artistic trinkets, clothing, and food! The Chiang Mai sunday market is where Thailand's entrepreneurial and creative juices are flowing to the fullest. You can find intricate handmade clothing, beautiful flowers hand carved out of wax, paintings, and much more. The streets are also sprinkled with musicians. You will find blind musicians and little kids that are on the verge of becoming international pop stars.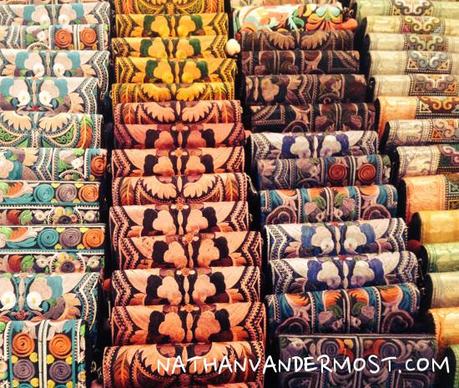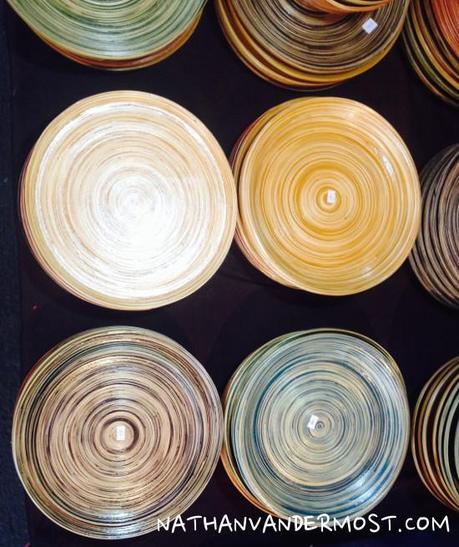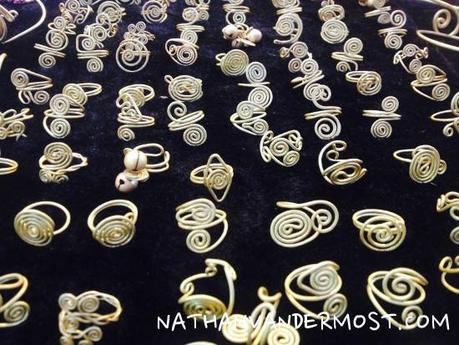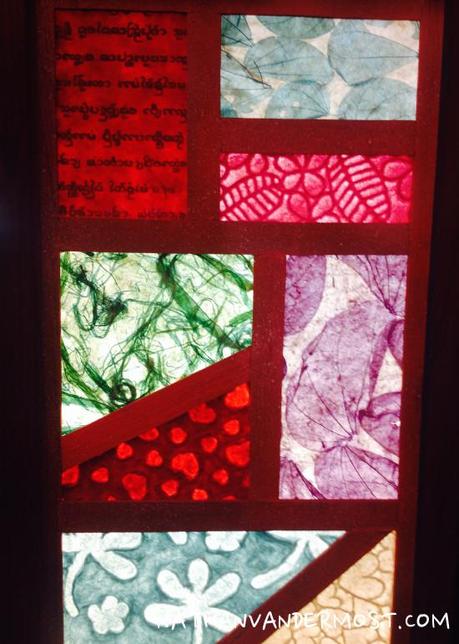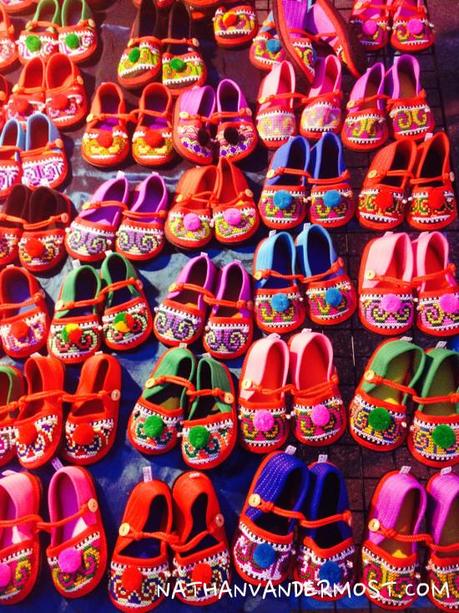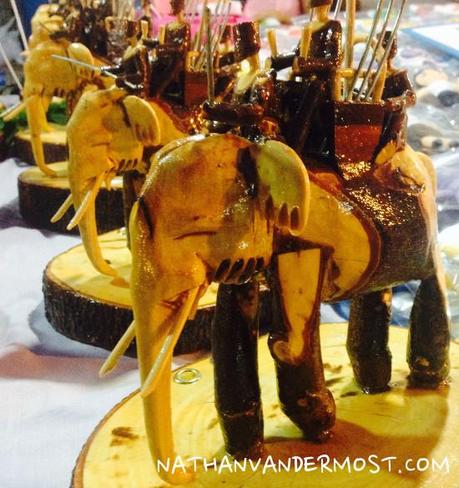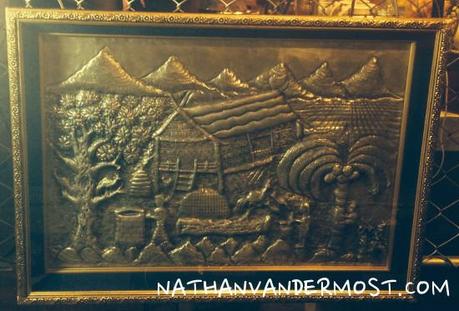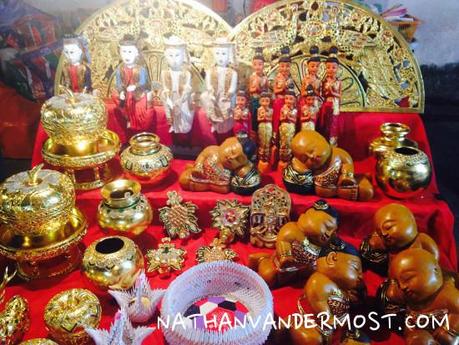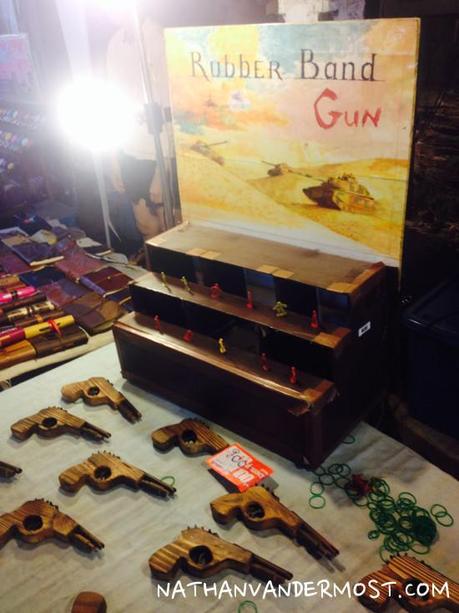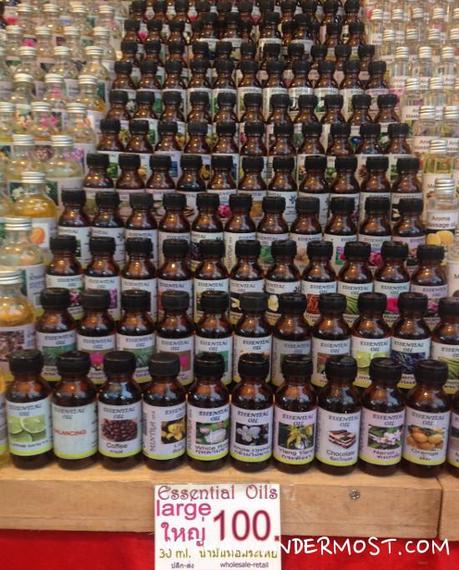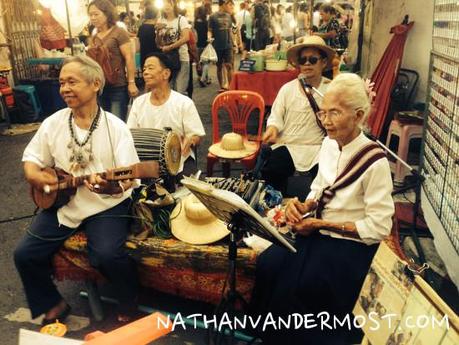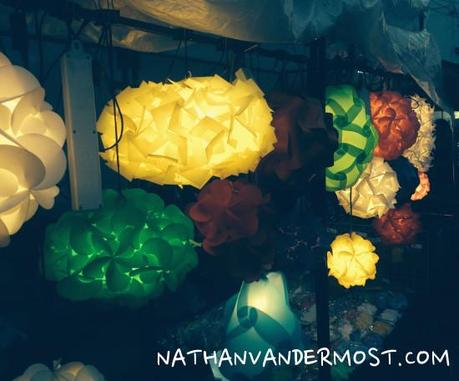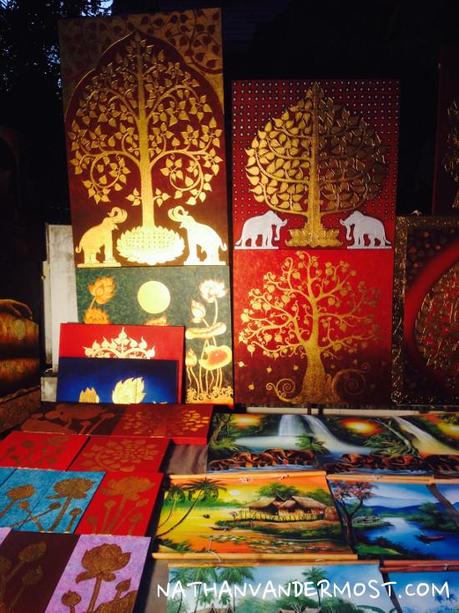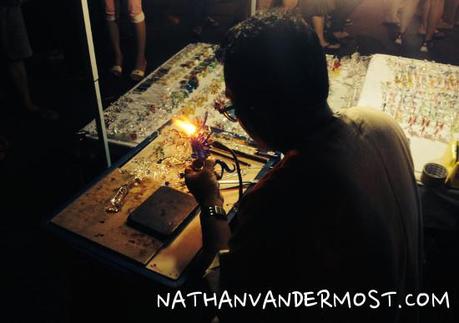 One of the greatest aspects is that most things for sale are negotiable. Obviously, you do not want to be rude and discount priced items -50% but you may be surprised what you can end up paying. This is an example of how being familiar with the thai language, especially numbers, can be advantageous when negotiating. But, you can always pay full price as many local Thai's support themselves and their families at this and similar events.
The Chiang Mai market is also a great way to exercise as you can walk for blocks upon blocks of the old city. There are several intersections where the market continues in every direction. Whoa! As you progress through the market, you start to see the same trinkets at stands. But there are also stands that are unique and are the only ones that sell that particular product.
It is a good idea to have plenty of change since it may be difficult for vendors to make change for large denominations such as the 1000 BHT bill. There are several 7-elevens and other restaurants or businesses along the streets that should be able to make change.
It is especially important to have small denominations for the food stalls! You can munch on tasty market food throughout the night. You will commonly find noodle dishes, BBQ meat on skewers, fruit smoothies, sushi, salads, fruit juices, and other taste bud expanding, deliciousness.
The only challenge is that the food stalls tend to be in concentrated areas. I have highlighted one area of the market below to aid in helping you find food to satisfy your appetite.  This particular area has the best selection and concentration of stalls that I have been able to find, while walking at the market.