Chestnut and Holly are two of this season's powerhouse ingredients in the fight against anti-aging.
Wei Brian, Chinese herbal beauty expert and creator of Wei East, has combined a unique blend of the finest, cutting-edge ingredients to create two powerful, anti-aging products for beautiful, smoother, tighter looking skin!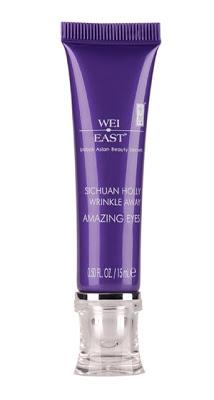 Wei East's new Sichuan Holly Wrinkle Away Amazing Eyes ($32) is an all-in-one power packed eye cream that helps target the appearance of fine lines and wrinkles by day and fight the formation of lines at night. Watch as the triple herbal combination of Sichuan Holly, Silver Grass and White Rose Root fight signs of aging, giving you the visible, rapid results you've been looking for.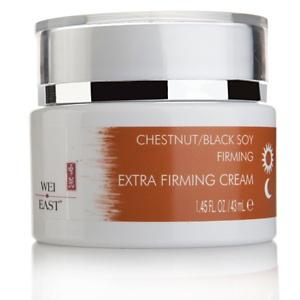 Wei East's Black Soy with Chestnut Extra Firming Cream ($31) unlocks the treasured Chinese beauty secret to a firmer, more lifted, youthful contour. Watch as the special Black Soy peptides and Chestnut, deliver the most uplifting, dramatic lifted appearances.