Delicious cherry sweet rolls provide a welcome respite from the usual cinnamon rolls with a light soft dough, fruity filling and sweet cherry glaze.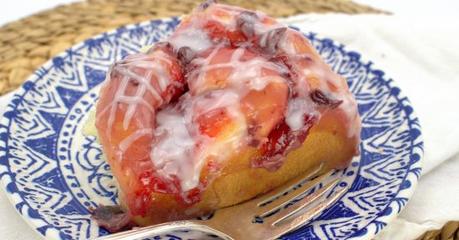 Cherry Sweet Rolls
By Sue Lau | Palatable Pastime
My recipe of the day is for Cherry Sweet Rolls with my blogging group Baking Bloggers. We had a vote and decided we should all bake sweet rolls this month.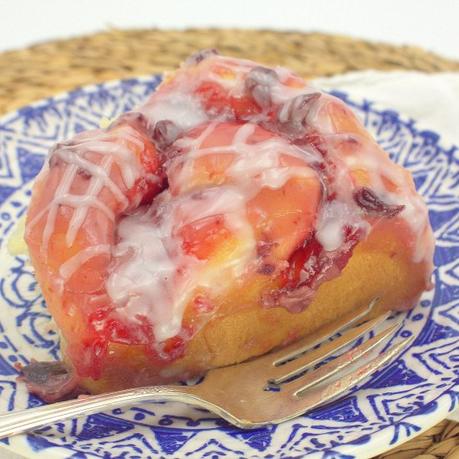 I am truly sorry if y'all are on a diet- but if you are, just tuck this one away as a reward. Because it is chock full of "Sweet Baby Jesus" they are so good.
Easy to make and nice and soft and bigger than Godzilla in the pan.
And while these do take some time and planning to prepare, they are beyond anything you can buy in a box and are easily made ahead for something like a special weekend brunch.
Baking Bloggers January 2020
Sweet Rolls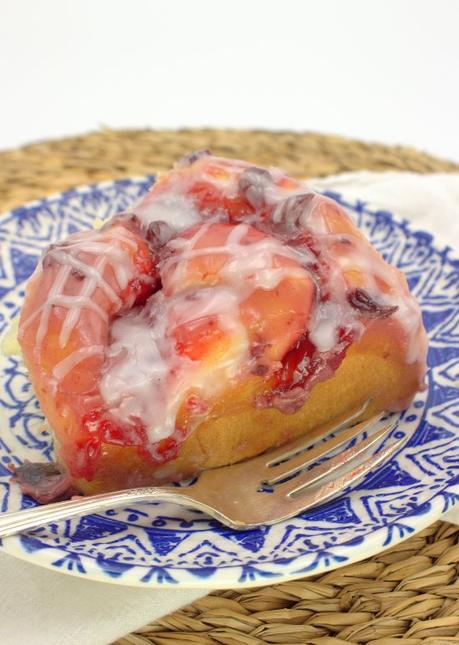 Let me tell you how all of this went.
I started by mixing up the dough, which I adapted from a recipe in Bake from Scratch- the dough comes out pretty much the same except I use a mixer for mine and after that, depart quite a lot.
I am not into making many vids so this is just a clip to show you what the dough should look like in the mixer.
You can see it is not too wet, but does come away from the sides, and will stick a little to the bottom. During the five minutes with the hook, you will want to scrape that up once or twice with a spatula to make sure it kneads evenly, but no biggie.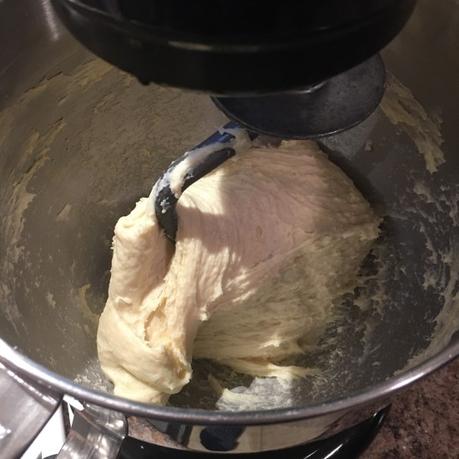 Spray a bowl with some nonstick and pop it in. Don't worry about shaping it or anything like that. Just cover it with plastic.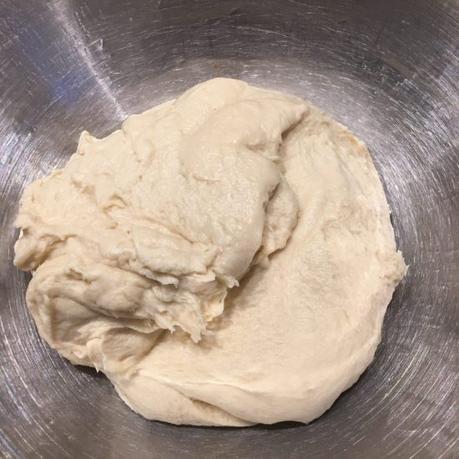 Since I bought the Breville Smart Oven Air I will use that as a proofer. You will set it to 85F and let it rise for 90 minutes.
Before I bought that, I would leave my dough in my KitchenAid mixer bowl, cover the top, and put a heating pad around the bottom of the bowl. Trusting my kitchen's ambient temp has always been risky for me, even in summer (maybe I just go nuts with the a/c).
You can try other methods, like boiling water in a microwave, then putting the bowl in and closing the door. Or turning the oven on, then shutting it off and leaving the bowl in there. These never worked for me, but you can try it if you need to.
Bottom line is the dough needs to be warm, with no drafts of air. However you work that out.
I recommend the Breville, not just as a proofer, but for everything it does. It is amazeballs. Maybe pricy, but worth every cent. If you are going to grab one, use my link and Amazon will know I sent you and send me a few pennies to pay the light bill on the blog. Or anything else while you are there- I get a commission for any sale made when you are in there. But it doesn't cost a dime to just look. It's how affiliate works and is a great way to support your favorite bloggers.

After it proofed, I just patted it out on a silpat to 10×14 which is pretty much the inner area outlined on the mat. It didn't need a rolling pin or flour or anything like that.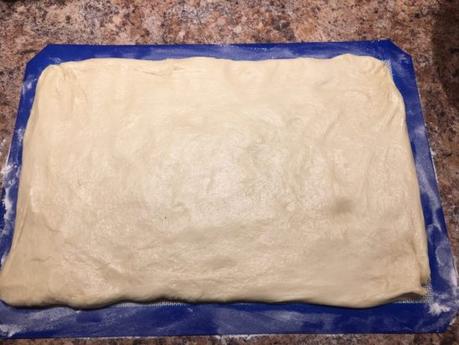 Then spread it with the cherry filling, leaving just a bit of the far edge of dough dry.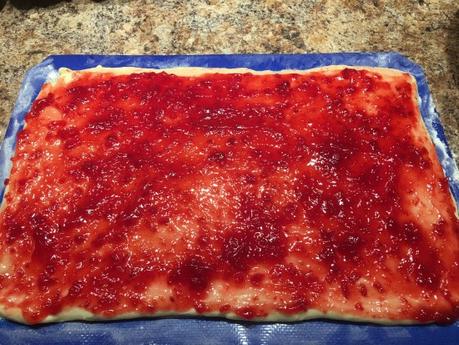 Then roll it up and pinch it closed in a long roll. From there I use a bench cutter to cut it in half, then in five, for a total of ten. Need a bench cutter? It is also great for scraping up dried dough off your dough board.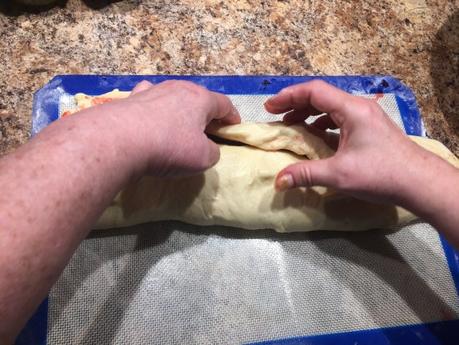 Once it is sliced with the bench cutter, use it to scoop up the slice and lift to the pan, where you can just tip the roll sideways to get set up without mishap.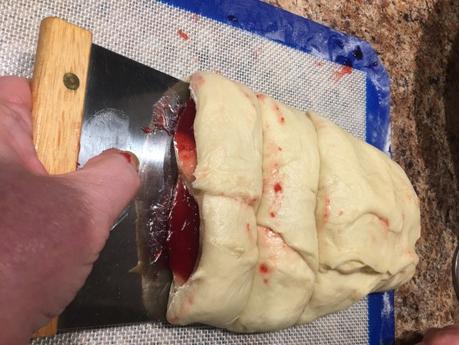 Don't worry if they don't look absolutely perfect- they will be just fine. Trust me. You'll even notice I managed to cut my first one slightly small, but it was fine.

From there, cover the entire pan and let those proof another 45 minutes.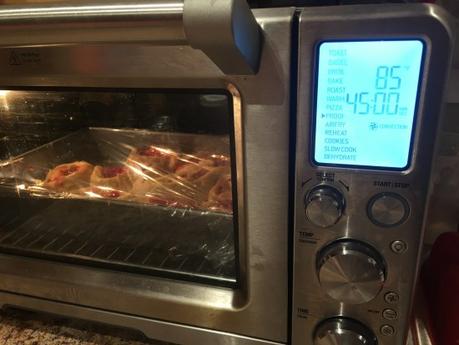 After they have risen the second time, bake them for 45 minutes or until light brown, as so.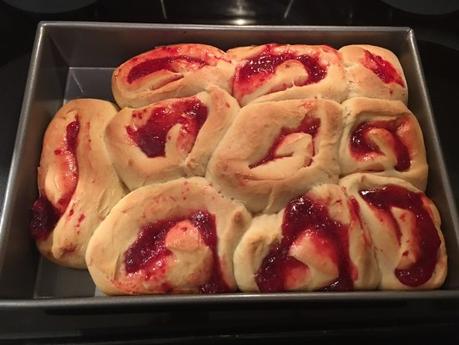 There is a sweet cherry glaze that is made, you will brush that onto the rolls while they are hot, and let them rest for half an hour. To absorb the buttery sweet goodness and all that.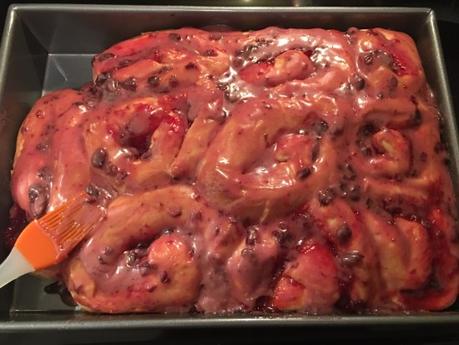 Then there will be a final drizzle of white icing and they are ready to eat.

You Might Also Like: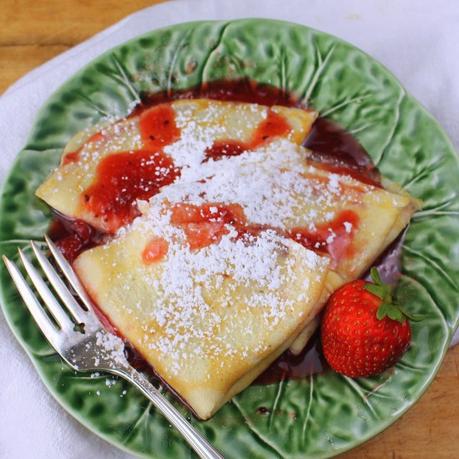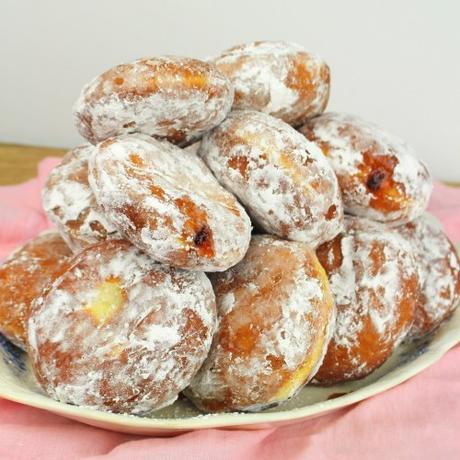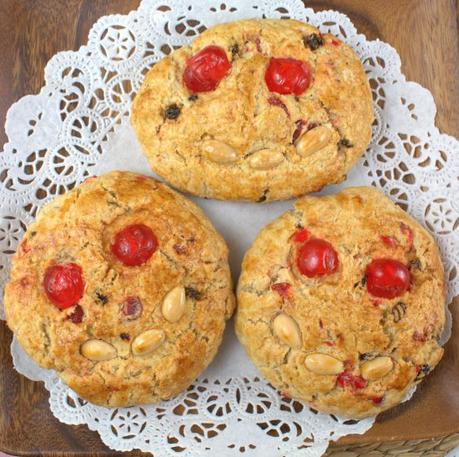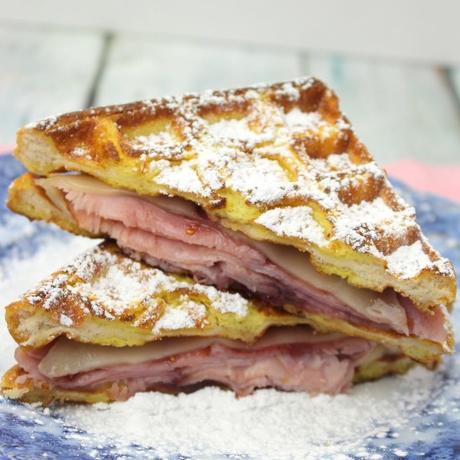 Cherry Sweet Rolls
Cherry Sweet Rolls