What is the course is all about?
Chemical engineering is the learning and practice of converting substances at huge scales for the actual upgrading of the human condition. Such conversion is implemented to create other helpful substances and use them to the heart of vast projects of the petroleum, electronics, chemical and pharmaceutical industries. This course is imaging and design procedure to transport and transform material. It begins with different experiment in laboratory and after succeeds it applies to the technology in full scale production.
Chemical engineering has become one of the most employable topics across the world. Studying in chemical engineering does not bound you to do service as a chemical engineer but nowadays scope of chemical engineering is been widen. You can pursue job in managerial area, mining industries, manufacturer industries, production are and so on. To find out the top 10 colleges in Bangalore, visit https://campushunt.in/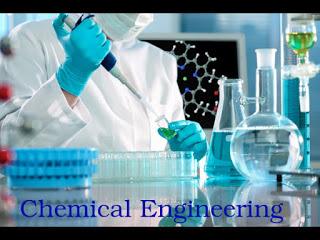 Course is ideal for which kind of students?
The student must have complete knowledge of scientific principal and engineering. For studying chemical engineering, you need to grade high especially in chemistry subject in the science field. You will have to be smart enough to do a chemical engineering. As per the title of this Engineering subject, you will get respect a lot once you are complete engineering. World has been small in recent times and once you will come out with graduation degree, you will get respect a lot because of your degree and world will wait to hire you in their companies.
Career opportunity after course:
Across the world, Rapid growth has been noticed in chemical engineering industries. It doesn't only about career but it's all about pay scale also. More and more students are attracting towards chemical engineering. Since many years, chemical engineer takes jobs in the petrochemical industry or oil industry. Job profile is usually involved the operation or development of processes to transform oil based supply into force or other helpful chemical products. From the last decades, it has been noticed that job profile of chemical engineeringhas been divided in many industries.
What is the salary scale in India for fresher and experienced?
As per the recent studies, the average pay scale for experienced chemical engineer is Rs. 4, 80,000 per annum, fresher chemical engineer can make Rs. 20,000 per month in famous organization and can earn 20,000 to 62,000 per month in public organization and in private sector they can earn between Rs. 25,000 to Rs. 1 Lakh per month.
Whereas, experienced chemical engineer can earn Rs. 4.2 Lakhs per annum in entry level and an experienced mid-level engineer can earn Rs. 5.6 Lakhs per annum.
Companies are also offering other perks and allowances except above packages.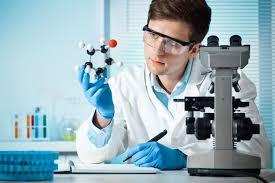 Following are the top 10 companies in India which may hire you after completion of your chemical engineering:
1.

  

Reliance Industries Ltd.2.

  

Essar Oil Ltd.3.

  

Deepak Fertilizers and Petrochemicals Corp. Ltd.

4.

  

Gujarat Gas Company Limited.

5.

  

Gujarat Alkalies & Chemicals Ltd.

6.

  

Reliance Petroleum Limited.

7.

  

Arofine Polymers Ltd.

8.

  

Colour-Chem Ltd.

9.

  

Godavari Fertilisers and Chemicals Limited.

10.

  

Tecnimont ICB Ltd.

Following are the top 10 companies across the globe which may hire you after completion of your chemical engineering:
1.

  

BASF (

Badische Anilin und Soda Fabrik)

2.

  

Dow Chemical

3.

  

Sinopec

4.

  

Shell

5.

  

SABIC

6.

  

Exxon Mobil

7.

  

Formosa Plastics

8.

  

LyondellBasell Industries

9.

  

DuPont

10.

  

Mitsubishi Chemical


    Choosing chemical engineering is been launching pad for future oriented students. If you are still confused about which colleges you should choose for chemical engineering then you must visit CampusHunt for more details.