Summertime in the South brings the fun of Cheerwine, and when baked into a Bundt cake for an afternoon picnic, it brings the perfect end to a summer meal.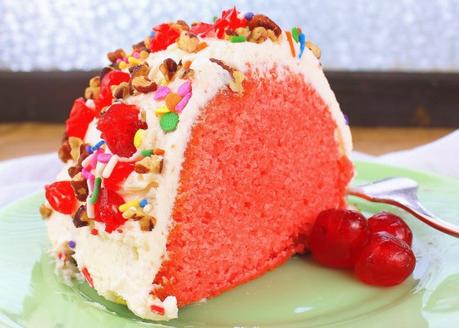 Cheerwine Bundt Cake
By Sue Lau | Palatable Pastime
My recipe of the day is for a Cheerwine Bundt cake which I am posting with the Bundt Bakers group for the June offering. The theme for this month is Bundt Cakes for Picnics, and what better way to enjoy a picnic than one of the classic Southern flavors of soda, Cheerwine?
What is Cheerwine?
If you don't know, Cheerwine is a cherry type soda. It comes in both regular and diet, and while I love the diet to drink, I don't recommend using that in the recipe. It is because as a baking formula, the cake wants sugar.
Of course, if you don't have Cheerwine in your area (it is a Southern thing) you can opt for a different kind of cherry soda. This one is lighter, but there are black cherry sodas by Faygo I think. And it wouldn't be too evil to try using Dr. Pepper in this, although it wouldn't be quite as cherry-centric.
Cake and Frosting Type
The cake base is pound cake which is nice and heavy- and as far as cakes go, pound cake is the easiest to make ahead and freeze. The frosting is not good to freeze, however.
Since the frosting is a buttercream, it has that soft character, so won't set up hard as a glaze will. The flavors are softer and not overwhelmingly cherry, and the color is blush as well, to get out of the way of the flavor of the cake.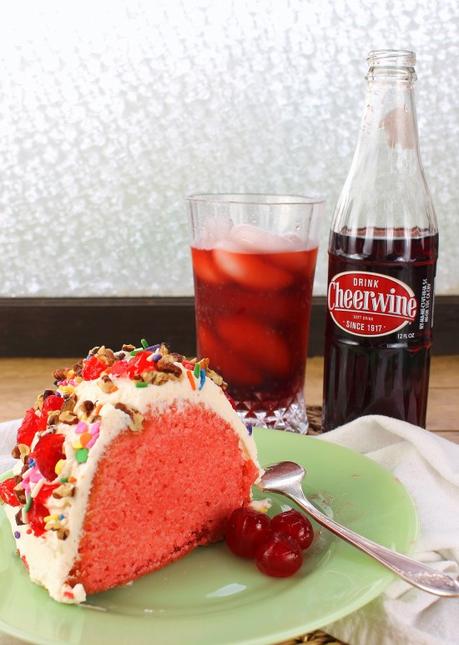 Bundt Bakers
Bundt Cakes for Picnics
#BundtBakers is a group of Bundt loving bakers who get together once a month to bake Bundts with a common ingredient or theme. You can see all our of lovely Bundts by following our Pinterest board. We take turns hosting each month and choosing the theme/ingredient.
Updated links for all of our past events and more information about BundtBakers, can be found on our home page.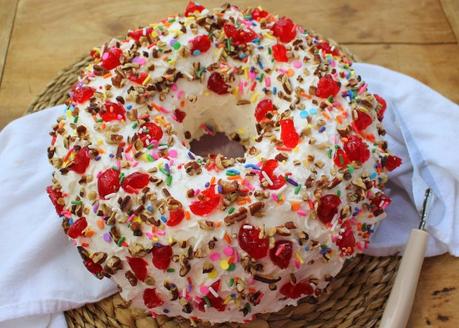 You Might Also Like: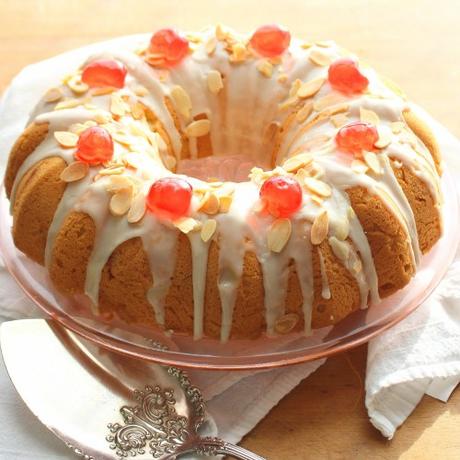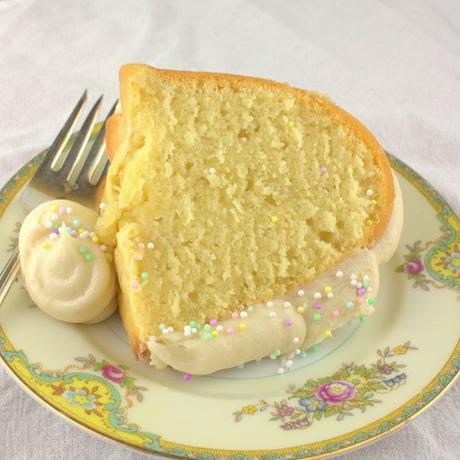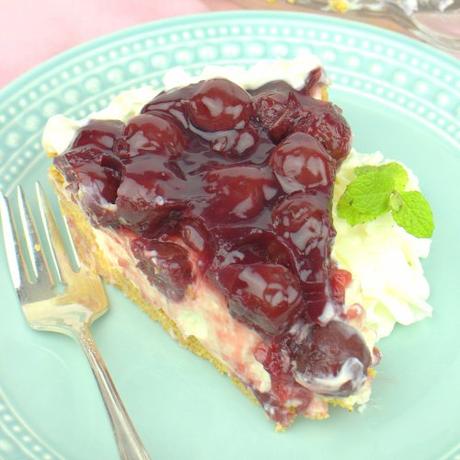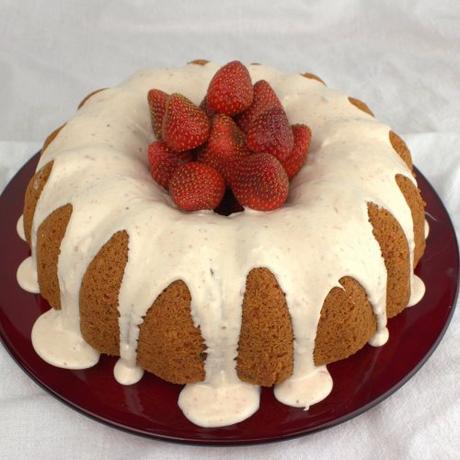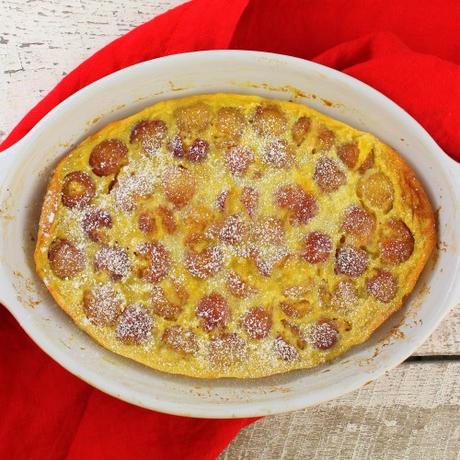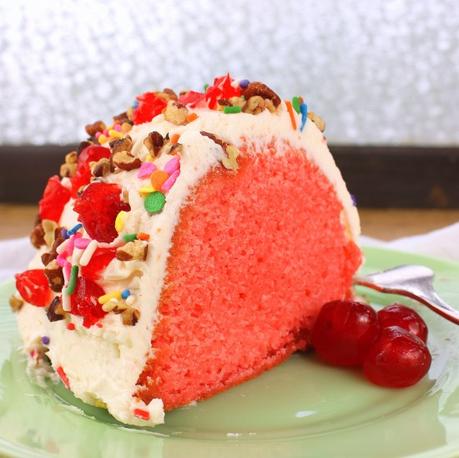 Cheerwine Bundt Cake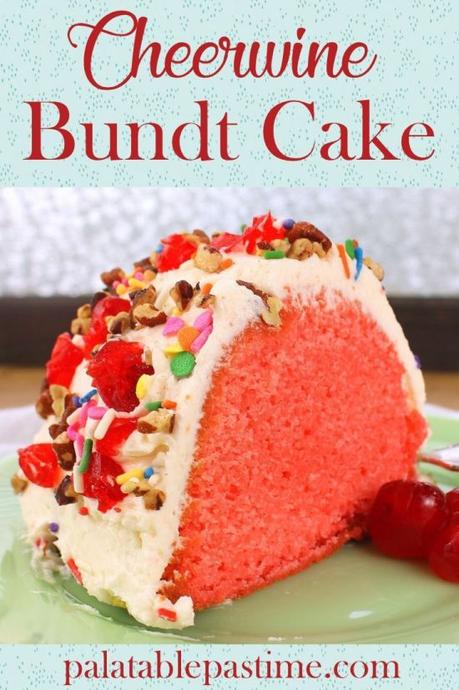 Also join me in my Facebook community
where my blogging friends join me in having fun sharing recipes and cooking tips