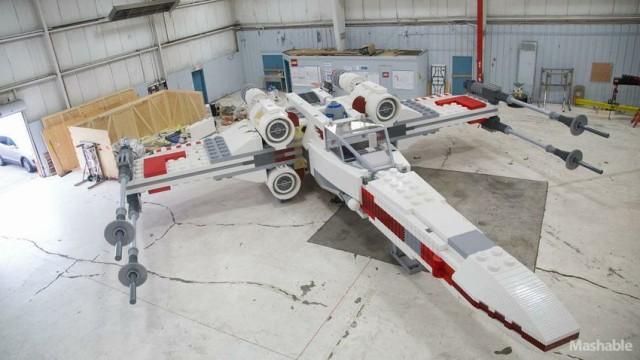 Luke Skywalker's favorite ride, the X-Wing Fighter from Star Wars recently landed in Times Square, New York to set it on display for a couple of days to remind everyone about the all new Cartoon Network series The Yoda Chronicles.
This is life-size, fully detailed LEGO version of the X-Wing Fighter was made by the official LEGO team. The 11-feet high structure is said to be made of 5,335,200 LEGO bricks and is 43-feet long. Apparently, this was made in just four moths after spreading out the work among a group of 32. Other wise it would have taken over an year to finish it, says the guys who created this piece of art.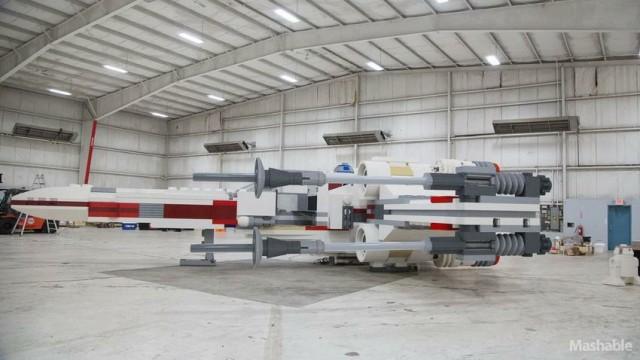 There was a giant Luke too.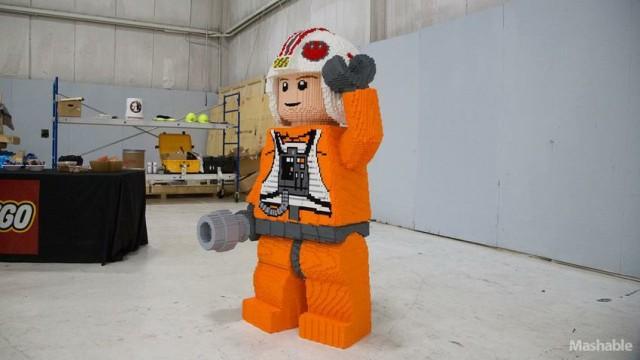 Hit the source link for more pics.
[Image courtesy of Mashable] 
[Source: LEGO Unveils Giant X-Wing Fighter in Times Square Mashable]
(All the images, trademarks, logo's shown on this post are the property of their respective owners)
Roshan Jerad Perera