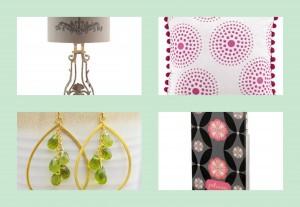 I love the website Layla Grayce, it offers such a great range of gorgeous clothing, accessories, home furnishings and many more items that make great gifts for family, friends or yourself!
To make things even better they have recently redesigned their website. Along with a fresh and inspiring new look, Layla Grayce has added some bells and whistles to make your visit an even better one.
How Has Layla Grayce Improved Your Experience?
*   Firstly, you can now check customer reviews to read first-hand information on customers' thoughts on the products available and also tell others about your favorite purchases.
*   Secondly, there is a very cool design board, this is a new feature where you can mix and match different products and perfect your look before you purchase.