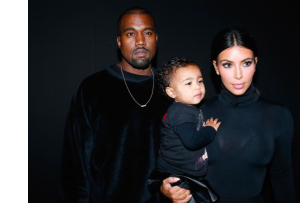 Its Been An Exciting Year For The Kardashian – West Family And With All The Rumors Of Divorce And Mayhem Going Around Kanye And Kim Seem To Still Be Going Strong .
Kim Turned 34 Years Old Yesterday And She Brung In Her Birthday At Teyana Taylors Album Listening Party Right Before Being Whisked Off To A Secret Surprise Destination With Her Husband .
Kanye Took The Time Out Of Their Night To Profess His Love For The Birthday Girl On Twitter Saying ,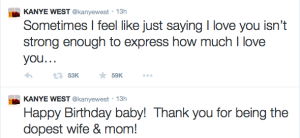 Sweet !