I was unable to attend the event, but the team behind the launch of Charriol Paris' latest young lady fragrance, Show-Off, were kind enough to send me my press package.  I'm honestly not particularly fond of the name and the hyphen in the middle is peeving me to pieces, but the fragrance is not at all what I expected and it's way better than I thought it would be.  If you lean towards clean, non-complex scents like Cool Water Woman or Victoria's Secret Bombshell (like me for instance) this scent isn't far away from the youthful, clean, kissable scent stories those fragrances tell.  What struck me about this is that Show-Off reminds me in a really good way of something I already own.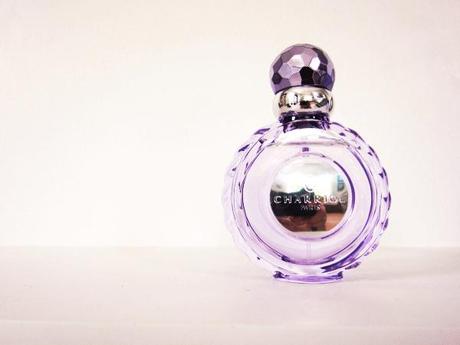 CHARRIOL Paris Show-Off, Fragrance Creators: Michel Almairac & Sidonie Lancesseur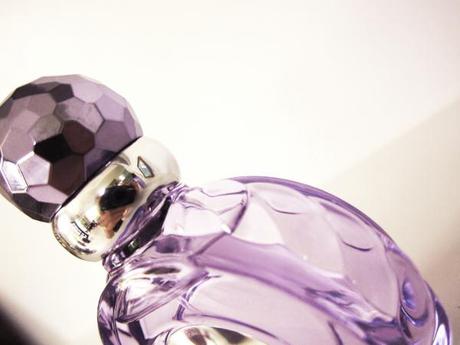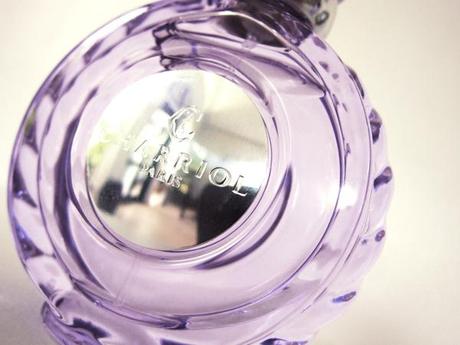 TOP: The fragrance opens with fresh blackcurrant and bergamot enveloped in the delicate and elegant caress of peach. MIDDLE:  At its core are elegant floral essences of Violet absolute and lotus blossom with the subtle blush of rose petals.  BASE: Amber, musk and cedar leave a deeper sensual note at the end.
The scent has the soft creamy warmth of musk but is fragrant with blackcurrants.  The woodsy notes from the cedar I discovered are what Show-Off and my body lotion have in common, and the light peach notes from Show-off give a bit of brightness to its sophistication.  Read more to get the full post and see what lotion it is I'm comparing Charriol Show-off to.
The first impression I got from Charriol Show-Off was that it smells in the first few seconds quite similar to Cool Water Women but after carries a sensual warmth like YSL Parisienne.  It is even more similar to a small travel size lotion I own by Bath & Body Works, the Aromatherapy Sleep scent in Night Time Tea…a range which was released late last year for a limited season and even included Slatkin and Co. Wallflower Plugin Refills and home candles .  If only the range were more readily available I would have gotten a candle in addition to the small lotion I have.  What's hilarious about this whole comparison is Night Time Tea's packaging also comes in the same periwinkle lavender shade that Charriol Show-Off comes in.  See??!  And well, so does YSL Parisienne for that matter.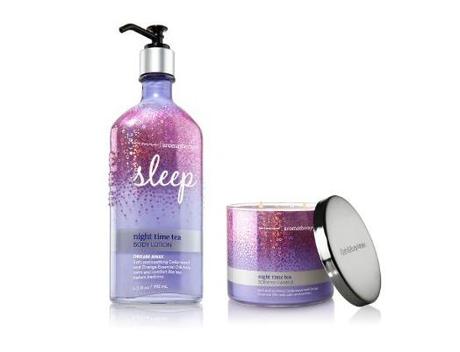 "Soft and soothing Cedarwood and Orange Essential Oils help calm and comfort like tea before bedtime." - Bath and Body Works.  The scent of B&BW Aromatherapy Sleep in Night Time Tea has a bit more depth and complexity than Charriol's Show-Off but it is so similar that I like layering Show-Off over the lotion when I want to smell great.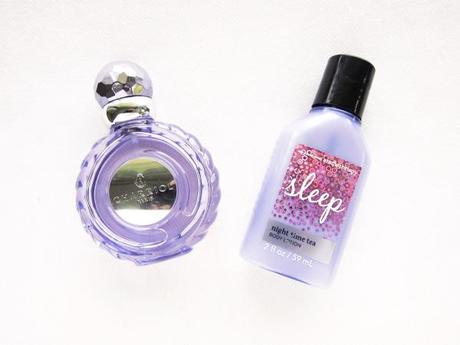 In comparison to Show-Off the lotion is warmer, creamier but the subtle, understated, woodsy notes from cedar put both fragrances in the same circle.  Please note neither Show-Off nor Night Time Tea are SHARP scents, they're both tender fragrances, but Night Time Tea is softer, creamier and Show-Off is just slightly brighter.  I only have a teensy weensy bottle of Night Time Tea so I save using it for special occasions so you can imagine how excited I was that I now have a bottle of perfume that smells so much like it.  I'm not sure if the Night Time Tea range will return perhaps this fall in the U.S., but I think something similar in B&BW's current Aromatherapy Sleep line is Sensual – Blackcurrant Vanilla.  Charriol Show-Off Eau de Toilette is currently available in local department stores for Php5250 for 100ml and Php2950 for 30ml.  The Bath and Body Works Sleep Night Time Tea range was I think a limited edition range and is currently discontinued, but am still hoping for a seasonal chance that it might return.