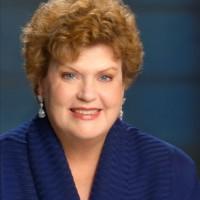 Charlaine Harris the author of the Sookie Stackhouse books on which True Blood is based upon, will be visiting New Zealand from August 5 – 7, 2012.
Don't miss the chance to meet Charlaine, hear her talk about her latest book, Deadlocked (9780575096585), find out what the success of True Blood has meant for her and get your books signed.
Here is her schedule:
Sunday August 5 – WELLINGTON
The Dominion Post Write Stuff Event
Charlaine will talk about her books followed by an audience Q&A session. The event will conclude with a book signings (all of Charlaine's books will be available for purchase at the event).
Time: 3.30pm (doors open 3pm)
Location: Ballroom, Amora Hotel Wellington
Tickets: $20 for Dominion Post subscribers / $25 for non-subscribers (including a glass of wine/beer)
Tickets will be available for purchase from 9 July. See dompost.co.nz/writestuff for more information.
Monday August 6 – AUCKLAND
A Night with Your Maker
Come out of your coffins for a night and join popular Sookie Stackhouse series author Charlaine Harris while she shares her favorite moments from hit HBO series True Blood, gives fanatics a chance to take part in a Q&A and be treated to a sneak preview of episode seven before it airs on Prime. Following the preview Charlaine will be happy to sign any of her books and all her titles will be on sale if you're missing any from your collection. So join us fangbangers for a glass of 'A Neg' and a chance to meet the original 'maker'.
Time: 6.15pm sharp
Location: Rialto Cinemas, Newmarket
Tickets: Entry is free, but tickets are required, they will be available on a first-come first-served basis from 9 July – details on how to secure yours to come.
For further information go to: hachette.co.nz