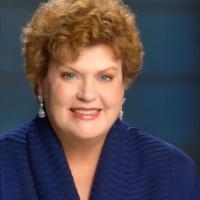 True Blood's creator Charlaine Harris will be the headliner for the 12th annual West Virginia Book Festival.

Harris will speak and answer questions on October 13 in the coliseum of the Charleston Civic Center. She will sign books from 12:30 to 2:30 p.m. on Saturday, just before her program, and then again immediately after her program until 4:30 p.m. Numbered tickets will be distributed to audience members as they enter the Coliseum, and groups of ticket numbers will be called to the signing table.
Harris is known for her Sookie Stackhouse urban fantasy series – the basis for the hit HBO series "True Blood," now in its fourth season. The 12-book series features a telepathic waitress who works in a bar in the fictional northern Louisiana town of Bon Temps. The first book, "Dead Until Dark," won the Anthony Award for Best Paperback Mystery in 2001. Each book follows Sookie's adventures involving vampires, werewolves and other supernatural creatures.
The festival is scheduled Oct. 13-14. The event is presented annually by Kanawha County Public Library, the West Virginia Humanities Council, The Library Foundation of Kanawha County, The Charleston Gazette and the Charleston Daily Mail.
Admission to the festival is free.
source: dailymail.com