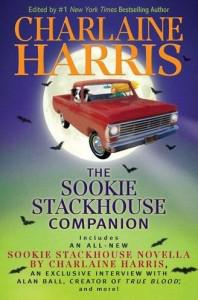 The creator of the world in which True Blood is based, Charlaine Harris has announced some exciting news. On her Facebook page she shared the following:
I am honored to share the news that THE SOOKIE COMPANION has been nominated for an Agatha in the nonfiction category. For those of you who don't follow the mystery world, the Agatha awards are presented at Malice Domestic in the Washington, D.C. area, every spring. I am blown away by this.
Congratulations to Ms. Harris!
Read it for yourself by purchasing it here: