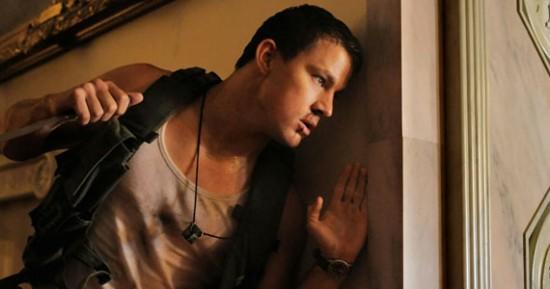 Channing Tatum, the guy all the girls are going nuts over, kicks some serious ass in his upcoming new action flick, White House Down.
Synopsis -:  
While on a tour of the White House with his young daughter, a police officer (Channing Tatum) springs into action to protect his child and the president (Jamie Foxx) from a heavily armed group of paramilitary invaders. 
Folks over at
ScreenRant
says that this film is "almost identical" to
Olympus Has Fallen
, the film that made its' way to theaters in March. But, this new trailers made me think otherwise because it looks so good. As far as this trailer goes, 'White House Down' could be a success. I will back that up in two facts, 1- Because it was made by the same guy who brought us Independence Day and Godzilla and 2- because of the combination of awesome actors like Channing Tatum, Jamie Foxx and Maggie Gyllenhaal.
White House Down will hit theaters on June 28th.
Check out the trailer and decide for yourself.
Email This
BlogThis!
Share to Twitter
Share to Facebook