Switching pet insurance providers and policies:
What you need to know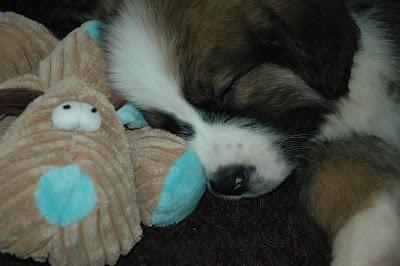 Switching pet insurance providers and policiesPhoto by Stacey McIntyre-Gonzalez Copyright©

Breaking up is hard to do. It would be ideal if a pet owner's relationship with their pet insurance provider was always a positive one, but realistically you may not be satisfied. If you need a change, there are a few things you may want to consider before switching to a new pet insurance company- or policy.
Before you decide to make a big change, there are some things you may want to consider. First of all, why is it that you want to make the switch? Some of the reasons pet owners change pet insurance companies are cost, coverage and customer service.
If you are unhappy with the monthly cost or deductible offered by your current provider, but are happy with everything else, you may want to consider other plan options offered by the company you are already signed on with. They may be able to offer you a plan with a lower monthly rate or a lower deductible. Unfortunately, this usually means downgrading your coverage. You will need to confirm your coverage and deductible. A deal is not a deal if it is less for less, what you want from a new company is more for less.
If it's the coverage your policy provides that has you thinking about making a switch, you may want to consider upgrading your plan. Your current pet insurance company may already have a solution for you with a gold plan or an add on that will increase your coverage. Upgrading often means paying a higher monthly rate or deductible, but if it's more coverage you want, then this may be the best option for you. Some pet owners are unhappy with the time they have to wait for their claim to be paid. Different companies can have different turnaround times, so talk to your pet insurance representative about how you can speed up the processing of your claims.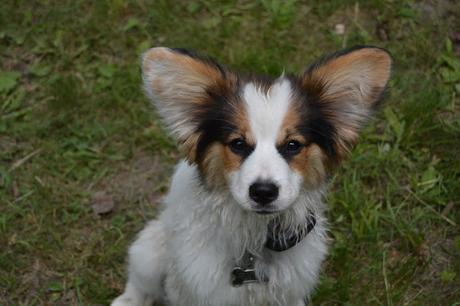 Photo by Stacey McIntyre-Gonzalez Copyright©
Occasionally a pet owner will have an issue with their insurance representative's customer service. Although it is the least likely reason a pet owner will leave a pet insurance company, bad customer service can leave a pet owner with a bad taste in their mouth. If this is the case, there is nothing wrong with putting in a formal complaint- give your insurance provider the opportunity to make amends before making a quick decision to switch. Many policies can not be cancelled over the phone- it must be done by fax, email or direct mail- but a phone call to discuss the concern could be worth it, and you may receive some sort of reimbursement for your troubles.
If you absolutely need to make a break, then don't feel like you have to wait for your renewal date. Most pet insurance providers will allow you to cancel your plan early and receive a refund for any unused portion of your plan that you have already paid for. Your official cancellation date may not be until the end of your current billing cycle and there may be a fee. If you are switching to a new provider you shouldn't cancel your current insurance plan until the waiting period on your new plan is over. This way you can ensure you don't have a period of time where your pet is not covered. Many pet insurance companies have free trials when you first sign up, but there will still be a wait period for coverage to start, so make sure you find out how long it will take until your coverage kicks in.
If your pet has a pre-existing condition that has not or can not be cured, then the new company will likely not cover this condition. Most often if your pet has a pre-existing condition that your plan covers and you are just upgrading or downgrading your plan, your pre-existing condition will still be covered. But if your current pet insurance plan covers this condition, the new company will likely not. This may be incentive enough to remain with your current provider, depending on the cost and coverage of your pet's issue.
You will also want to find out if your reimbursement is based on the total of the veterinary bill itself, or if it's based on costs of specific treatments. This may be different depending on the insurance company, and it may be a change you didn't expect. There may be other changes too. Your billing cycle may be different, deductibles can vary and cancelling or new sign ups may have admin fees. The time it takes to reimburse your claim can vary as well, and the service you receive may be better or worse than before. While breaking up is hard to do its not impossible, and as long as you ask questions and get all the information you may find another pet insurance provider can offer you a blossoming, long term relationship.