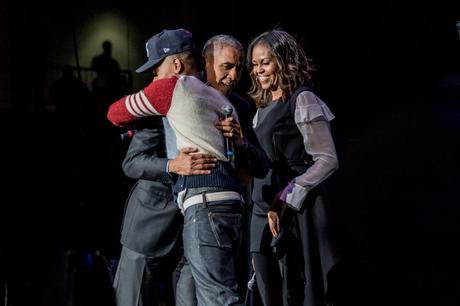 Chance The Rapper along with Nas, and Gloria Estefan performed Wednesday night at the closing of the Obama Foundation Summit in Chicago.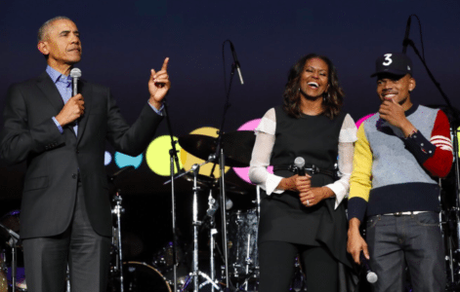 Chance The Rapper closed the two day Obama Summit in Chicago hosted by former President Barack Obama and First Lady Michelle Obama.
Chance, who was the concerts Creative Director, helped the Foundation put the concert together, and was responsible for securing talent like Nas, who was introduced by Chicago native and Emmy winner, Lena Waithe and Aziz Ansari.