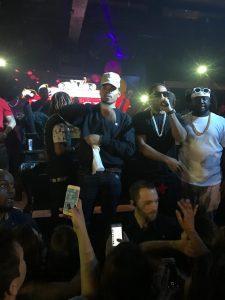 When we found out that Chance would be hosting his 24th birthday party at Studio Paris, there was no way we could've turned it down. As expected, Chance and all of his friends made a total blast out of Easter Sunday.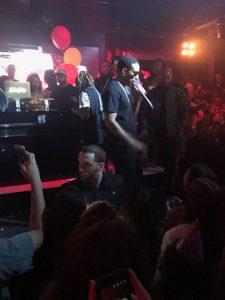 Upon arrival, we found Studio Paris to be completely
packed
… considerably more packed than the popular venue typically is on your average Friday or Saturday night. A birthday for Chicago's favorite star would undoubtedly have a massive turnout.
Chance was welcoming and gracious, and as the night progressed, fairly tipsy from tequila, as any young man rightfully should be on the night of his birthday. He promised special guests, and special guests there were. Fellow artists like Ludacris, T-Pain, and DJ Oreo all were in attendance to celebrate Chance's birthday, and each of them performed individual sets to keep the party moving.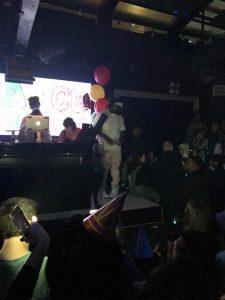 Ludacris performed hits like "Yeah!" while T-Pain performed some of his own, including "Buy U A Drank." Together, they performed their anthem, "All I Do Is Win," and the house erupted. T-Pain delivered Chance a heartfelt birthday message, mentioning that he couldn't imagine what more good Chance could do in his future that he isn't already doing now.
Of course, the birthday boy addressed the crowd too. Chance thanked everyone for coming out and for contributing to his charity, Social Works. He also congratulated the Bulls on their victory against the Celtics earlier that day. Shifting his tone toward the end of his speech, he called upon the crowd to carry out his ongoing, philanthropic mission, saying that "we are in a time of crisis" and that "it's important that good people stand up and make a change" and equally important that "we show people how to have fun and how to love."
There's no question that the young rapper is a prime example of how to do all of those things. Thanks for a great night, Chance!