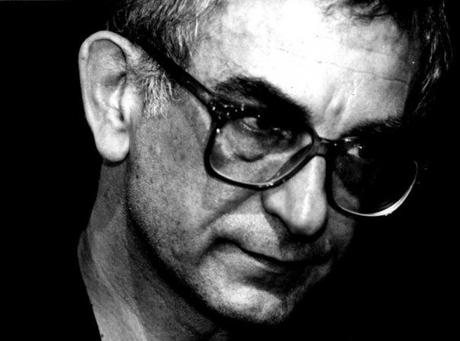 Seventy one years ago to this day, a child named Krzysztof Kieslowski was born in Warsaw. Unbeknownst to the world, this was the day a genius was given life. Kieslowski, who lived for all of 54 years, is my favourite filmmaker. Some days it's the toss of a coin between him, Ingmar Bergman, Michael Haneke and Bela Tarr. But more often than not, Kieslowski wins out, because when I watch his films, I feel more beauty, humanity and warmth than I think any other filmmaker has provided me with. Certainly, many of my favourite films aren't warm and upbeat, but Kieslowski is the man I turn to when I need that warmth in the form of a film, and sitting here admiring the few films of his I own, I feel grateful for this man to have existed on Earth and to have been able to provide us with so much of his own heart, graciously and purely presented through the wonders of cinéma.
Today, on his birthday (or after it, depending on when you're reading), I am here to celebrate the catalogue of feature films this man has given us. They may not be long and expansive in numbers, but there is more heart and love in them than I think I'll ever be able to comprehend.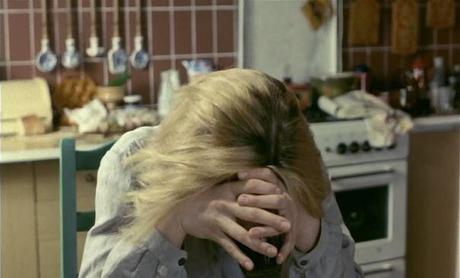 The Scar (1976): Kieslowski's first non-TV, non-documentary feature, The Scar is an eye-opening and thoughtful introduction to the man's career. Featuring Bednarz, one of the first of many disillusioned and confused Kieslowski characters to colour the screen, the movie does have a slight TV feel, but despite this is still a fascinating, uncompromising watch. FilmScore: 7/10
Camera Buff (1979): To call this an autobiographical movie is to perhaps skid around it too easily. Though I can't say for certain, I don't believe Kieslowski was much like Mosz, the lead character of this film, who buys a camera and soon becomes unhealthily addicted to it. A powerful film, one could argue this is Kieslowski's first true great, a work of cinematic skill and supremity. FilmScore: 9/10
Blind Chance (1981): The nature of time and the complexity of life is something Kieslowski would keep returning to. How little events could have huge consequences, and how the "Ripple Effect" was stunningly effective and lifechanging. In this film, we discover the incredible consequences missing a train could possibly have on the life of young Witek, though in its exploration of timelines is perhaps darker than much other Kieslowski work. FilmScore: 8/10
No End (1985): From its haunting title to its powerful conclusion, everything about No End points to the greatness Kieslowski was capable of, and how it would sprout so prosperously and develop so quickly. No End has echoes of later work, but is distinctly different. Its level of greatness is incredible, and I know at least one person who considers it Kieslowski's best film. It's hard to argue. FilmScore: 10/10
The Decalogue (1988)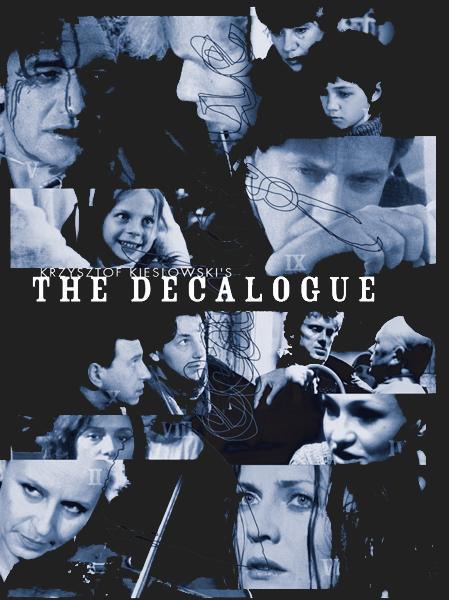 Ten episodes. Ten stories. Ten lives. By the late 80s Kieslowski had already found his footing clearly and certainly, and The Decalogue, as a whole, is his greatest work. Even the sum of its parts, ten one-hour films set in modern Poland, are great, powerful, insightful films of their own, and as a whole, they amount to the equivalency of ten perfect cinematic experiences all rolled into one. The brilliance of this series is unparalleled, and whether you watch all ten films at once or spread them out over weeks, it is still possible and quite clear to see the brilliance of each of them; some are poignantly subtle, others explicitly clear. Some are painfully tragic; others wonderfully hilarious. All carry a stunning power that is impossible to put into words. As one whole work, The Decalogue is as much as any filmmaker can hope to achieve in a lifetime.
The Double Life of Veronique (1991)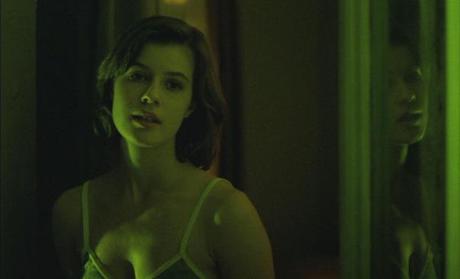 Wedged in between a decalogue and a trilogy is The Double Life of Veronique. A film shot in both Poland and France, starring the beautiful and sumptuous Irene Jacob, whose biggest role prior to this film was a short appearance in Louis Malle's Au Revoir les Enfants, this is a slow, seductive film about the place of single human existence in a world growing ever-vast. But it is also more than that, and strangely, also less as well. Like most great Kieslowski films, it's difficult to describe and break down the themes of this movie. I believe much of them are communicated in the visuals; this is one of the most beautiful films I've ever seen, with cinematography by Slawomir Idziak that is among the best I've seen, closely followed by Idziak's work on the next film…
Three Colours: Blue (1993)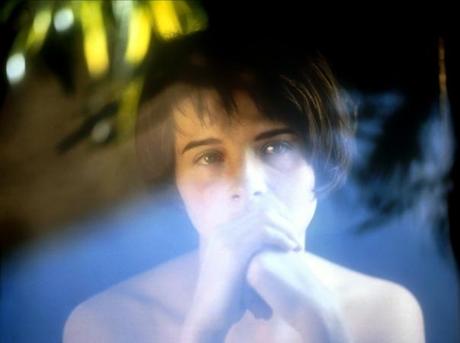 If you were to ask me what Kieslowski's best single film is, I would perhaps be unable to give you an answer. Though the more I think about it, the answer is probably Blue. Everything about this film is perfect. Juliette Binoche's performance as a grieving widow is unlike any other performance I've ever seen; tonally, emotionally and physically, it is absolute perfection, and is alongside Isabelle Huppert's performance in The Piano Teacher and Laura Dern's in Inland Empire as one of my top three acting performances in the cinema. Slawomir Idziak's deep, rich blue complements Binoche's inner turmoil and sadness perfectly, and Zbigniew Preisner's score, which is the best ever composed for any film (and that, in my opinion, is no exaggeration), adds an epic and incredible touch of power to an already dazzling film.
Three Colours: White (1993)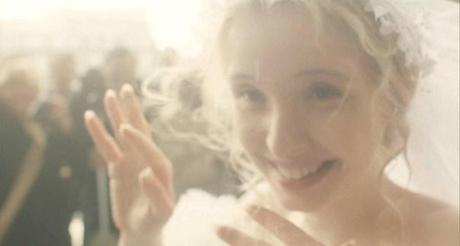 What is the point in calling this the weakest film of the trilogy? For one, it's not – there is no weakest film. They all work equally well together and complement each other. I think White is cruelly underrated, and a fascinating, funny movie with adorable characters, fantastic cinematography, ace direction and pure wonder in every frame. The last film of Kieslowski's to fully explore his real, unbounded love of Poland, it shines with his admiration. The scenes in Poland are much more brightly lit than the scenes in France, and Kieslowski it seems is much more comfortable filming there.
Three Colours: Red (1994)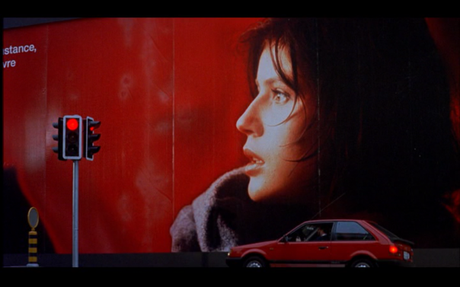 What a way to end a career. What a way to end a life. Though Blue may be his best, Decalogue may be his most incredible and White his most comfortable, Red is probably my favourite. The humanity I spoke of earlier that I find so clearly and abundantly in Kieslowski's films is most prevalent here. The relationship between Irene Jacob and Jean-Louis Trintignant is a cinematic relationship for the ages. Not a sexual one, not an energetic one, but one of respect, platonic love and mutual appreciation. Though at first they don't hit it off, their scenes later in the movie, particularly one in a theatre painted dark, rich red, are scenes of powerful connection and emotion. Like the other two Colours films, Red has stunning cinematography that incorporates its titular hue in almost every shot, particularly the incredible, breathtaking finale, that never fails to bring me to unstoppable flows of tears. This is the final statement from a filmmaker at the height of his power and ability, and a work everyone with a passing interest in cinéma owes it to themselves to see.
–
And there you have it. The entire feature film career of Krzysztof Kieslowski, a director I'll forever love and cherish. What films of his have you seen? What did you think? Are you new to the director? Let me know in the comments.