I know Breast Cancer Awareness Month is in October, but I think another post is due on this important topic, because tomorrow we are celebrating!
Stefanie LaRue is a supermodel, Metastatic Breast Cancer Survivor, patient Advocate, Spokesperson and warrior. She was diagnosed with breast cancer when she was only 30 and was told by doctors she only had one year to live. Well, it's been more than 5 years and she's cancer free and alive as can be! It's Stefanie's birthday tomorrow and 1928 wanted to help celebrate and help raise more awareness about the disease. (Happy B-Day Stefanie!

)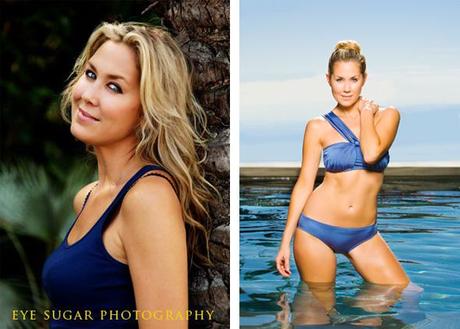 Stefanie is the official spokesperson of the Breast Preservation Foundation and also lobbies to Congress and the Senate annually on Capital Hill to pass Breast Cancer Legislative Bills. She's also a very active board member for the Susan G. Komen for the Cure LA County and Southern California's Breast Cancer Network of Strength Affiliate. She was also featured in Health (2009), Self (2008) and InStyle (2006) magazines.
Tomorrow we will be putting up Stefanie LaRue's favorite 1928 Jewelry items on 1928.com, so be on the lookout! For more info, check out Cancer Warrior or her Facebook page.