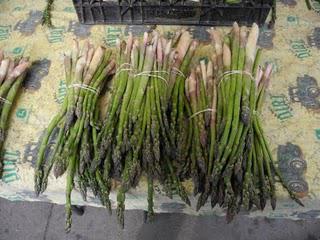 Today I celebrated GO Outdoors Day at the Boulder (CO) Farmer's Market.
Beautiful sunny weather, beautiful fresh produce, it was a perfect day to be outside.
And, now we have some delicious asparagus to enjoy for dinner tonight.
If you're in Boulder on a Wednesday or Friday, check it out for produce and for an outdoor meal/
All the details at

Boulder Farmer's Market

.