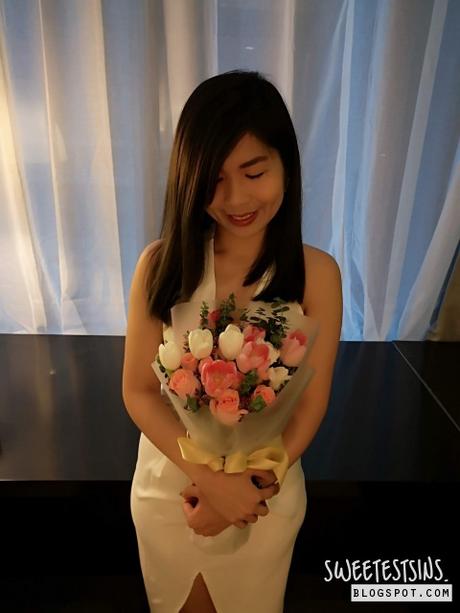 My husband and I just celebrated our wedding anniversary last week or if you would rather, last year. As someone whom has a soft spot for flowers, my other half knows better and would pamper me with bouquets on special occasions.
Imagine my delight when I received this lovely tulip and rose bouquet from
Little Flower Hut
.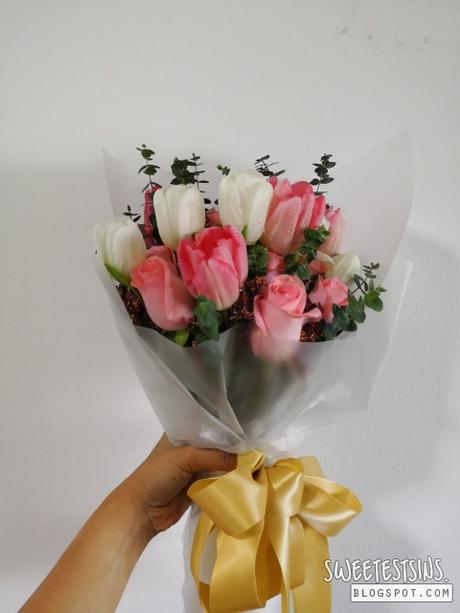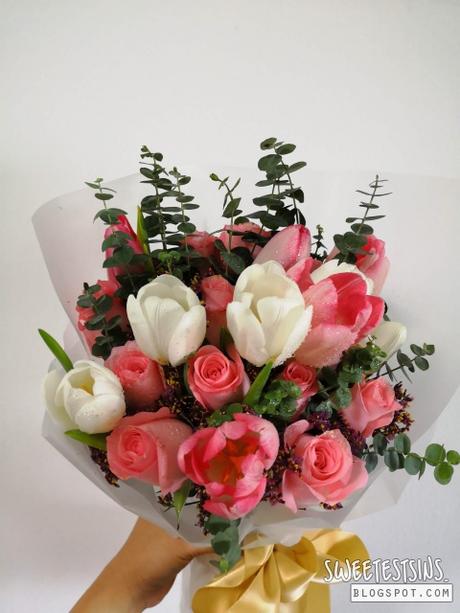 I love the combination of pink roses with pink and white tulips together with my favorite eucalyptus leaves! If you haven't really noticed, it wrapped with translucent matte paper which is the current trend in Korea! The flowers are very fresh I must say!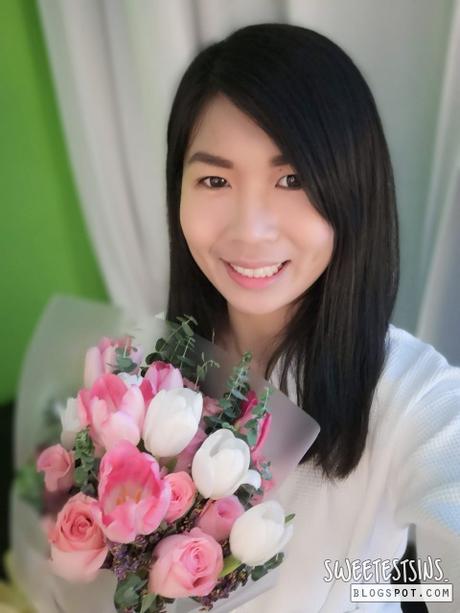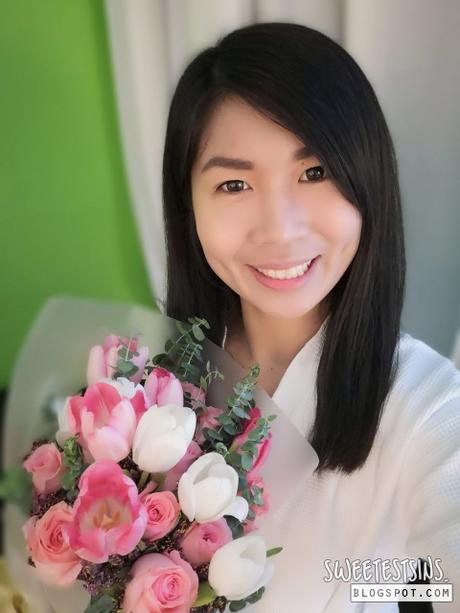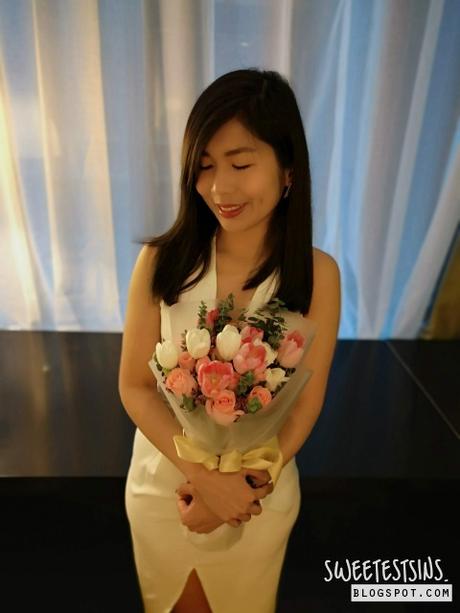 There's no doubt that flowers make one happy. Every time I receive a bouquet, I will be overjoyed and would be busy snapping away. 
Here's one with the husband on our wedding anniversary at Studio M. He surprised me with a staycation! Awww...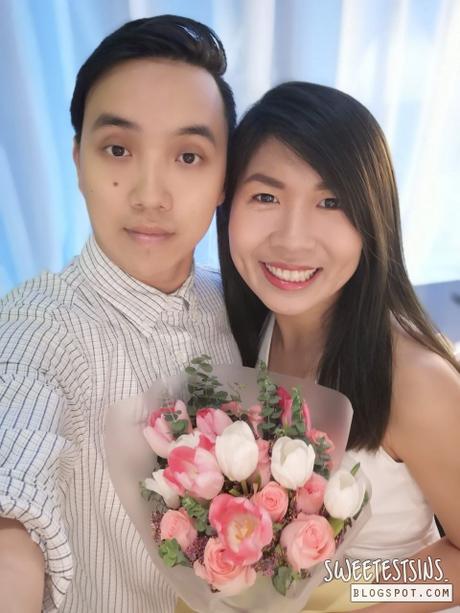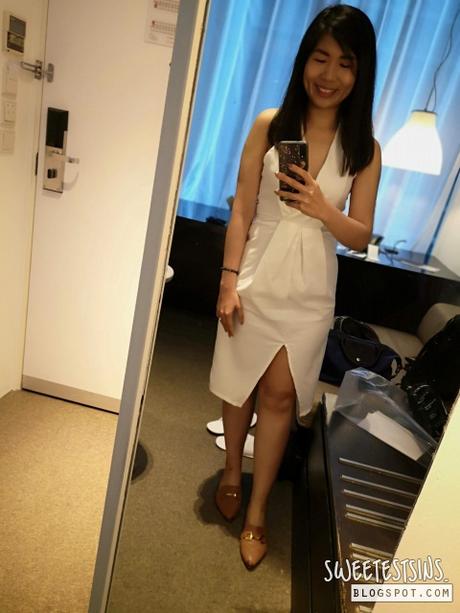 #ootd
Wore my new dress from Taobao and super comfortable leather mules that I got from Taiwan.
We headed to Craftsmen Specialty Coffee to grab a bite after checking into Studio M.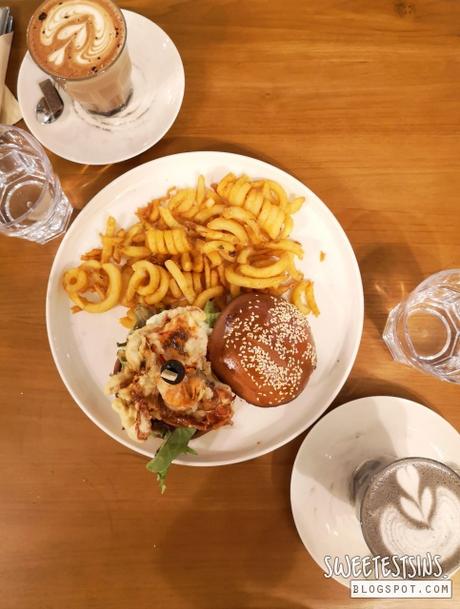 Ordered their black sesame soy latte while the hub got his mocha and soft shell crab burger for sharing.
Next, we went to Sands Skypark to enjoy the city view.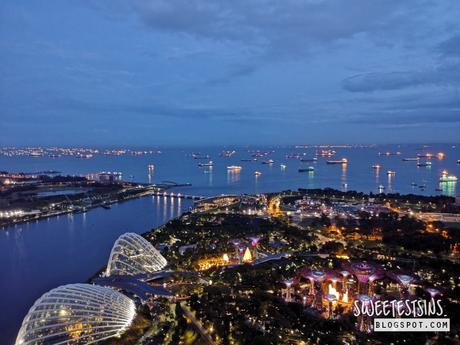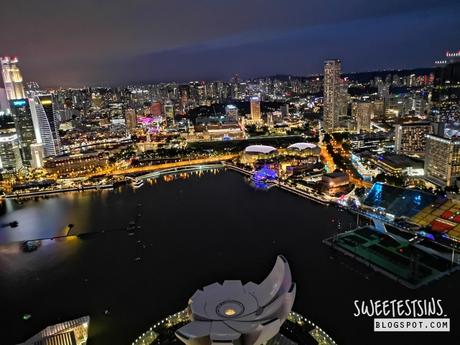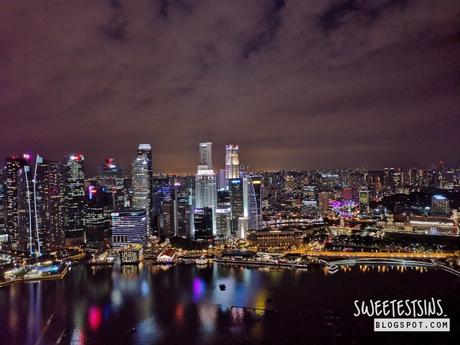 These are all taken by my trusty Huawei P20. I don't even need to bring my camera out anymore!
We grabbed a quick dinner at a mozzarella bar near Studio M and went back to catch the new year fireworks from our room.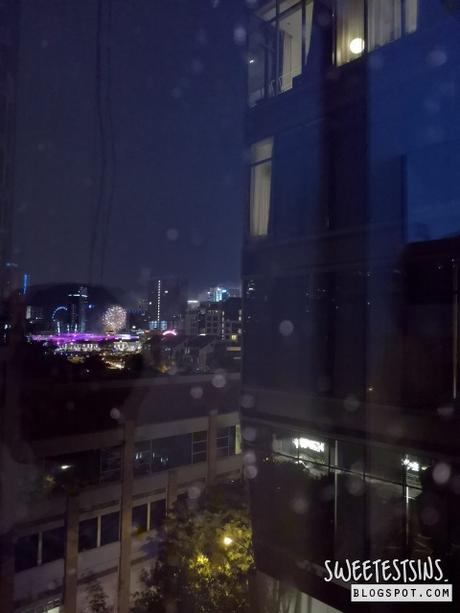 With Chinese New Year and Valentine's Day just around the corner, make someone's day with CNY flowers, CNY hampers, Valentine's Day bouquet or Valentine's Day table arrangement! My favourites include Golden sparks and Mr Caring! They provide customisation as well!
Little Flower Hut
littleflowerhut.com.sg
Facebook page: 
Little Flower Hut
Instagram: @littleflowerhutsg
--------------------
CONNECT WITH
--------------------
SWEETESTSINS