A Christmas Brunch at Diva that gives you a taste of everything merry and everything delicious you would expect on Christmas. In between this, you also have a few influences from Bengali flavours in the food. All decked up in the Christmas spirit, décor dominating decorations, sock with the cutlery in it on the tables- it really makes you feel very Christmas-y!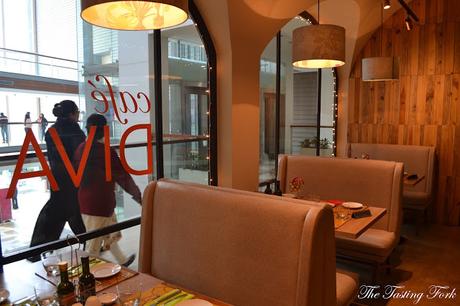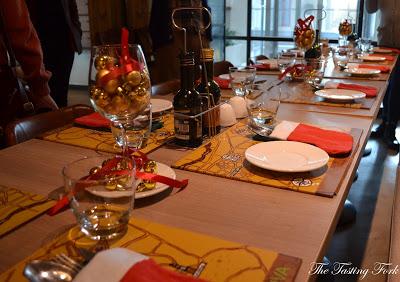 Chef Ritu Dalmia was present at Diva to prepare the food herself and talk to us about what went into the dishes. We started our meal with Focaccia bread and Lavaash- very soft and crisp and really nice. We then tried the Millet Salad which was beautifully well-balanced! Lemon dressing in a dropper which you pour on the salad that also had some crisp bell peppers in it- excellently presented!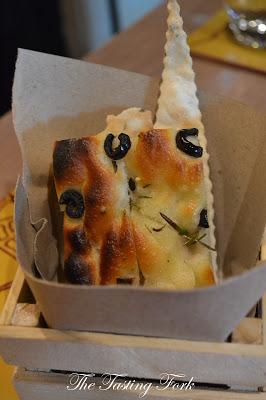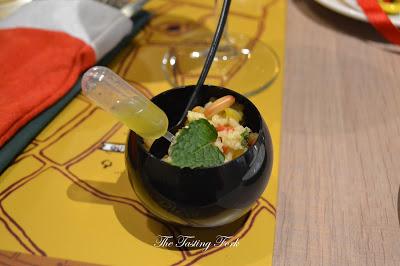 No Christmas meal is complete without Mulled wine. The one at Diva was so so damn delicious and so comforting! The place just got its liquor license some time back and Mulled Wine was the ripe fruit of that.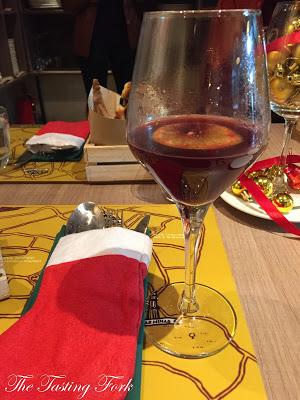 Zeppoline with rocket was a warm delicious bite-sized dough ball that consisted of chopped caramelized onions and mozzarella cheese. Topped with some salsa and served on a bed of rocket leaves, the dough balls were superb!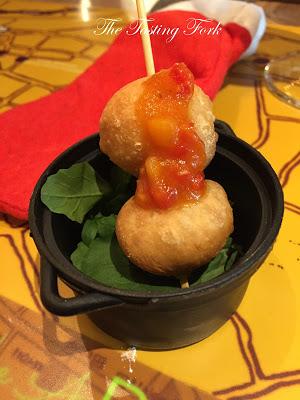 Carrot, Green Apple, Beetroot and Poppy Seeds salad was up next. One of the craziest salads I've ever had! The dressing, the balance of the sweetness and sourness, the crunchiness of the salad- everything was simply perfect! With a few wild grapes, it was a superlative salad in all aspects! With poshto in the salad, it was a great add-on!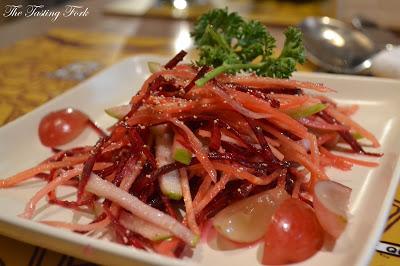 Fried Green Tomato was the only dish I didn't like because of my extreme hatred towards tomatoes.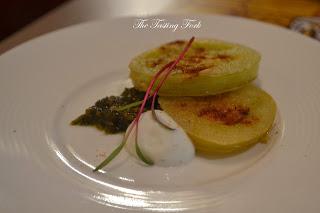 Diva and pizzas go hand in hand :) Tried the Chicken Pizza, Turkey Pizza and Pesto Pizza with cherry tomatoes. All three pizzas was marvellous! Loaded with veggies and chicken, a gorgeous thin crust and a yummy sauce on the base. The Turkey Pizza gave you just what you need in a Christmas brunch. So delicious!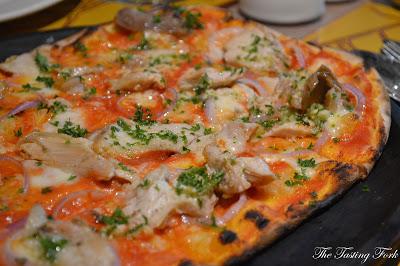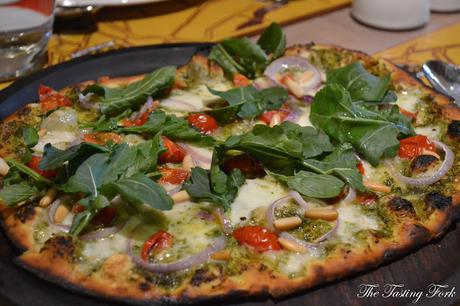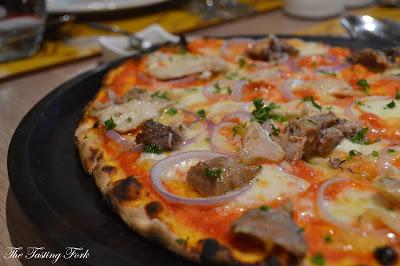 In main course we tried Fish with Prawn Moilee and Quinoa, and Bikaneri Roti with Sweet and Sour Papaya Curry. A lovely piece of fish with a moilee curry topped on it, a juicy piece of prawn and some quinoa rice. Perfection! There's not anything that the dish lacked. Truly delicious with a little bit of lemon squeezed on it.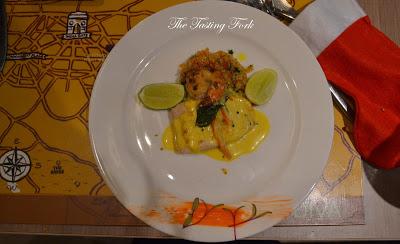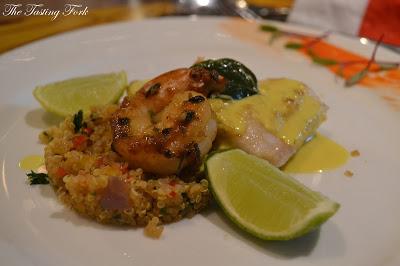 The Bikaneri Roti was very soft and flaky with a stuffing of mashed peas inside. Dipping this in the gorgeous papaya curry and savouring it. The curry had so much going on in it- tamarind, ginger, coconut, jiggery, panchaforan and pineapple.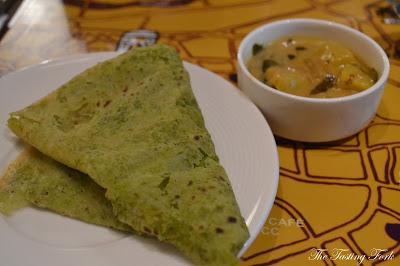 In dessert we had a Christmas cake which had some ginger and nuts in it. Served warm with Cinnamon custard with burnt caramel, and presented with a cute little Christmas tree on the cake, it was the perfect end to the meal! Also enjoyed a hot up of Cappuccino with my dessert :)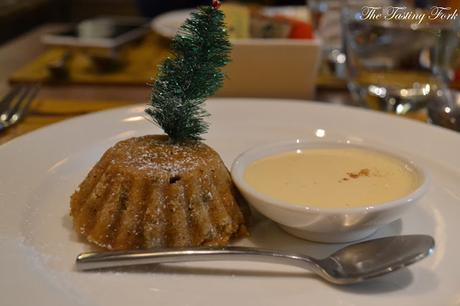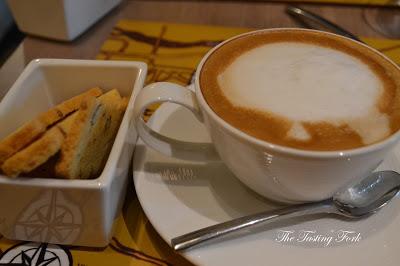 The meal is just what you expect a Christmas meal to be. So so delicious, full of flavor and warmth, it's a brilliant way to spend your Christmas day!
Address: 1st Floor, Sangam Courtyard, RK Puram, New Delhi
Timings: 11:30AM to 11PM
Contact: 01126180017
Disclaimer: The review was done on an invitation from the establishment. All views expressed belong entirely to me and are completely unbiased in nature. However, readers may exercise their own discretion.

Connect with me on:
Twitter: 

@sahibagursahane
Instagram: 

@thetastingfork
Facebook: www.facebook.com/thetastingfork