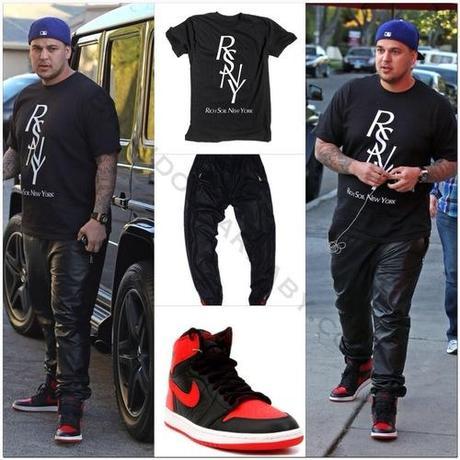 Celeb Style: Rob Kardashian in Rich Soil, En Noir and Air Jordan 1s
Rob Kardashian was spotted with his family at The Stanley Restaurant Sherman Oaks, California.  He is wearing a black RSNY T-Shirt ($31), En Noir Leather Pants and Air Jordan 1s.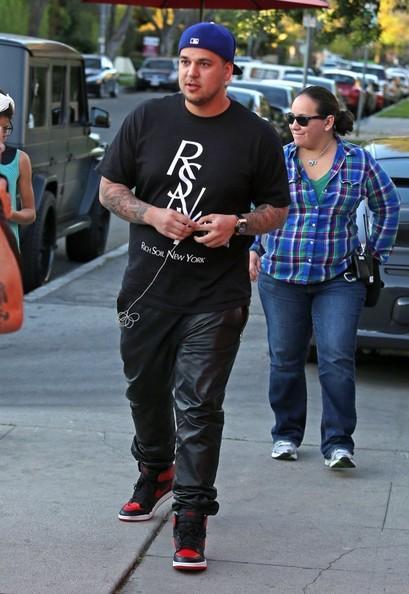 Looks like Kanye's style is rubbing off on everyone in the Kardashian Klan.