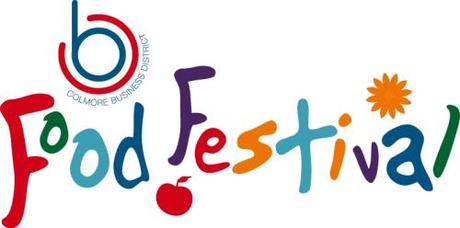 This Friday and Saturday, 18th &19th July, the Colmore Business District (CBD) Food Festival returns to Victoria Square in Birmingham! For foodies this is a Must-Do on the calendar! A chance to sample some of Birminghams best cuisine at brilliant prices.
The 2 day extravaganza is packed full of fabulous food offerings from the best in the area and an entertainment line up of delicious demos and live music. The venues taking part, all within a 10 minute walk of the CBD will be serving up fine food, drinks and cocktails all at great prices.
Newcomers to the CBD Chung Ying Central and Pure Bar & Kitchen will be mixing it up with CBD stalwarts like Purnells and Opus.
There will also be some live food demos from top chefs in the area including a collaboration between Purnells' food God Glynn Purnell and Opus' Chef Director David Colcombe – I can't wait for this one!
Here is a full list of participants!
All Bar One
Asha's Contemporary Indian Bar & Restaurant
Bushwackers
Chi Bar & Restaurant
Chung Ying Central
Costa Coffee
Edmund's Lounge Bar
Ginger's Bar
Hindleys Bakery
Hotel du Vin
Isaacs
JoJolapa Bar & Restaurant
Metro Bar & Grill
Opus at Cornwall Street
Pure Bar & Kitchen
Purnell's/ Purnell's Bistro
The Bureau
The Centenary Lounge
The Jekyll & Hyde
The Old Contemptibles
The Old Joint Stock Pub & Theatre
The Square Peg
Urban Coffee Company
Yorks Bakery Café
I'm really looking forward to this, I'll be around on the Sat so give me a shout on twitter if you're going!Roz
:)