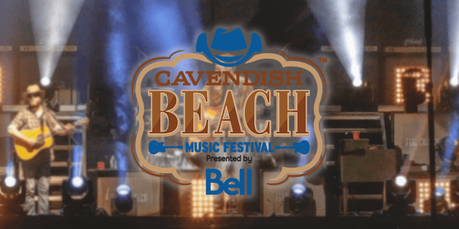 The 2019 edition of the Cavendish Beach Music Festival is already shaping up to be an amazing weekend for fans with the announcement of the first four artists taking the stage.
Saturday and Sunday night headliners have been announced for the three-day weekend of music at Cavendish, PEI, with Carrie Underwood Scheduled to close out Saturday night, and Eric Church set to finish the festival on Sunday night. The multi-award winning stars will be joined by Russell Dickerson (Saturday) and Cam (Sunday), with many more names to be added before summer gets here.
After a huge 10th anniversary year in 2018, Cavendish Beach Music Festival will no doubt be looking to keep up the momentum that comes from a milestone like that and a CCMA award for Festival / Event of The Year.
Get yourself ready for these four fantastic artists, click here to learn more about the festival, and stay tuned for more announcements!
Saturday, July 6 - Main Stage
The powerhouse singer that we first came to know and love on American Idol has become one of the biggest and brightest stars in country music. With seven Grammys, more than a dozen #1 singles, and fans all over the world, Carrie Underwood is a legitimate superstar no matter how you look at it.
We can already imagine the excitement and energy in the crowd when the Cry Pretty singer takes the stage, and we know that there's going to be a whole lot of singing along as she rolls through her set of hits and fan favourites.
Sunday, July 7 - Main Stage
Eric Church is one of the greatest country music performers we've ever seen, and when he gets to Cavendish to close out the festival in July, PEI is going to love it.
The man has more hits, deep cut favourites, and wrinkles to include in his set than we can count off the top of our heads. He's got style and grit and covers and surprises just when you least expect them. And whether he plays an hour, 90 minutes, or three hours of music, fans leave happy.
Cavendish is gonna love this!
Related: Eric Church Takes Toronto
Sunday, July 7 - Main Stage
Cam has new music and a headlining tour on the way in 2019, and now she's adding Cavendish Beach to her summer schedule. The Diane and Burning House singer is full of energy and talent, and when she takes the stage with a smile as bright as the lights behind her, the crowd will be in for a treat.
Here's hoping we all know the words to new songs by the time July 7, 2019 rolls around.
Related: Cam at Boots & Hearts 2016
Saturday, July 6 - Main Stage
We saw Russell Dickerson live for the first time at Boots & Hearts 2018, and we can tell you that the Cavendish Beach Music Festival audience is in for a treat.
Expect the singing to get loud for Yours and Blue Tacom a. And if Dickerson releases new music that is as popular as those two #1 singles, we're guessing that they'll be singing along to those songs too.
Related: Russell Dickerson at Boots & Hearts 2018
Photo Credits (Cam): Trish Cassling
Photo Credits (Eric Church): Sydney Butters
Photo Credits (Russell Dickerson): Joshua Murray
Photos Credits (Carrie Underwood): Jeff Johnson