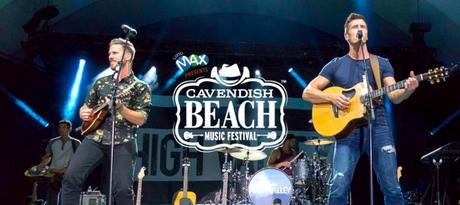 On Friday night (July 7, 2017) at Cavendish Beach Music Festival, country music fans will see two of Alberta's favourite sons come to Prince Edward Island, take the stage and make it theirs.
High Valley, perhaps the most successful Canadian country act in the United States right now, will bring their bluegrass inspired songs the beach, and it's going to be a good time. We've had the chance to see Brad and Curtis on a few occasions, including in a festival setting at Boots & Hearts and the Canadian National Exhibition... and we can tell you, with 100% confidence that these boys from the countryside, will put on a show that will entertain the heck out of you.
We also want you to know that you should be prepared to sing and dance throughout the show, and to get you ready for that, we've put together our High Valley Top 10.
So, hit play on one or all of these tracks and have a karaoke dance party wherever you are. And if we missed a High Valley song that's in your Top 10, leave a comment to tell us!
High Valley Top 10
Make You Mine
She's With Me
I Will Stand By You
On The Combine
County Line
Come On Down
Love You For A Long Time
I Be U Be
Dear Life
Every Week's Got A Friday