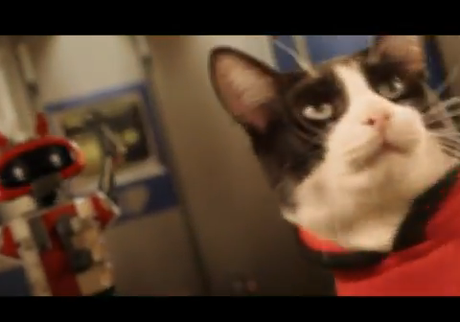 Cats in Space! Me-ow!
The wonders of green screen technology and the Dastoli Brothers bring you: Cats in Space. Because, as Robert Dastoli accurately points out, "What is the one thing people want to watch on the Internet?"
The answer is, of course, cats.
And how right they were. Said Neetzan Zimmerman at Gawker, "How great is the Dastoli Bros.' short film Cats in Space? Well, let's just say the Star Trek vs. Star Wars debate is over — and Cats in Space won."
And for those curious as to how the makers of the short were able to convince their cats to act with such unflappable catlike aplomb, check out the "making of".
More awesome cat-related content

Henri the French Cat's deep, mournful ennui
YouTube takes over planet with cat videos