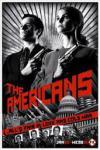 In political economy, "Dutch disease" is a term used to describe a situation in which a nation's windfall successes in one sector lead to everything else going to crap.
Dutch disease reminds me of a phenomenon rife in television today. A series pilot is shown. It's wildly successful. The writers came in with a clear overall narrative arc, but now the show is a cash cow and they have to extend it out indefinitely. This is a script-writing nightmare. Writers have to give the viewer a new puzzle piece each episode but they've got to end the episode with a cliffhanger and they've got to be able to tie up all their loose ends at some undefined point when the series becomes a train wreck.
I was aware of this phenomena, let's call it "Cash Cow disease," when Lost came on the air. I'd been through it with the X-files.  But damned if I didn't go and get myself engrossed in Lost. Lost started out with such promise. It seduced me, and even when it became clear that the writers and director might not know where the ship was headed, they kept feeding me tasty bread crumbs.  Then the network said, "Get us off this crazy train, quickly." So  it was that the show that began with an atomic bang ended with the whimper of one of the worst endings ever.
Having been hurt twice thusly, I'd given up on watching television serial dramas. Then I made the fatal blunder of watching the pilot of The Americans. Why did I do this? Ironically, I probably watched it because I assumed it would be bad. It was, after all, a Cold War show in a post-911 world. Oh, the thwarted expectations. Now, I'm hooked.
The Americans is about a man and wife who are Soviet sleeper spies during the early 1980′s. The couple lives in the suburbs of Washington DC with their oblivious kids, and appear to operate a travel agency (for young readers, there used to be people who booked one's flights and hotel before the days of Kayak, Orbitz, and Travelocity.)  In reality, however, the couple are deep cover spies who are attempting to get information about America's ballistic missile shield, Reagan's "Star Wars", and other strategic concerns. The show depicts the cat-and-mouse game of Cold War espionage with great tension.
In an act of coincidence that strains credulity (but which is no stranger than things that actually happened) an FBI counter-intelligence agent moves in right across the street from the couple. The KGB couple and the FBI man are working at cross  purposes without the FBI agent (played by Noah Emmerich) being the wiser. (Emmerich's character has early suspicions that he dismisses as paranoia after a close call for the KGB couple.) The male lead KGB sleeper spy (played by Matthew Rhys) plays racket-ball with the FBI agent.  This apparent friendship is to the chagrin of the female lead (played by Keri Russell) because she's not quite sure if her husband is working the FBI man (as he says), or whether he's facilitating changing sides. Part of the tension of the series stems from the fact that Keri Russell's character is a dyed-in-the-wool patriot of Mother Russia, but her husband is having second thoughts–he sees himself as a family man first and a patriot second and America is growing on him. This tension is made all the more complicated by the fact that she seems to be just starting to fall in love with him, though he seems to have loved her from the early days of their planned, forced, and in some sense fake relationship.
The signature trait of The Americans is that characters on both sides are sympathetic  but complicated. This is part of a "shades of gray" motif that informs the show. Emmerich's character, the FBI agent, is a loyal patriot and family man trying to do his best under the pressures of a hectic and tense job. However, we see him torment and rob a suspected Soviet information trafficker. Rhys character, the KGB sleeper, is also quite likable and sympathetic. At one point we see Rhys's character beat up a pedophile (what's more likable than that.) Russell's character is not so likable, but that's good for the tension. She's a cold, fanatical Communist, but we can see the outlines of humanity in her character. For example, despite her jingoistic nature, she refuses to report her husband's second thoughts.   On the FBI side, the most unlikable character is the boss (played by Richard Thomas, aka John Boy.) He's a rash hot-head who,  in last night's episode, wrecked an operation through his knee-jerk reaction (or maybe he'll turn out to be a mole.)
I can already imagine how the wheels may roll off. There's a supporting character, a mole in the Soviet Embassy (played by Annet Mahendru), that I imagine they intended to kill off to add to the angst of the Emmerich character (the FBI agent cultivated her through "soft-blackmail" and acts as her handler.) However, she's really an endearing character. In a field of patriots that sometimes approach zealotry on both the US and Soviet sides, she seems to just want to have a peaceful life, but she's trapped. Despite being manipulated, she's a strong character. I can imagine her becoming a more central role–not that that's an inherently bad thing.
I'd like to recommend this show, but I face a dilemma. If fewer people watch, I think it's more likely to end well.
Tags: Annet Mahendru, drama, espionage, Keri Russell, Lost, Matthew Rhys, Noah Emmerich, patriotism, Russia, Soviet Union, spies, Television, The Americans, X-files
By B Gourley
in
Entertainment, Review, Reviews, Television, trailers, Writing
on
February 28, 2013
.