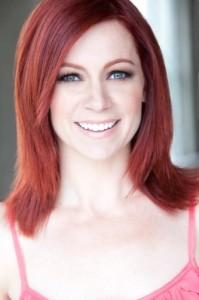 True Blood's Carrie Preston spoke with The Global Dispatch/Dispatch Radio about what's ahead for her character Arlene as the seventh and final season of True Blood nears.
After purchasing the bar and hosting an event at the end of season 6, Carrie says that the new season will "pick up RIGHT where it left off." Fans have seen an "evolution of Arlene going from a pretty narrow minded person who hasn't seen a lot of horrors in the world…to become more tolerant of things that are maybe different."

She confirms Arlene gets a new vampire friend in the form of Riley Smith as Preston and offers nothing but praise for her co-stars, HBO's approach to the show as she discusses how season 7 and earlier episodes come alive.
Carrie took home the 2012-2013 Emmy Award for her Guest appearance on "The Good Wife" and recounts her return to the show and reading the scenes in season three which were "something special."
Beyond her great roles on TV, Preston also will be co-starring in "Life Itself" and discusses working with Morgan Freeman and one of her idols in Diane Keaton. No spoilers here, but she shares a funny story about one of her co-stars.
Listen to the interview with Carrie Preston below: